THE

WOVEN TAROT:

TAROT

AND THE FOUR CLAIRS
In this workshop series, Mary Grisey will guide you in developing a deeper understanding of the Tarot through the lens of the four Clairs.
Whether you would like to read tarot for personal use or for others, this class will help you understand the cards on an intuitive level through Clairvoyance (clear sight), Clairsentience (clear feeling), Clairaudience (clear hearing) and Claircognizance (clear knowing).
A SCARLET SAGE SCHOOL OF TRADITIONAL HEALING ARTS CERTIFICATION
THE WOVEN TAROT: TAROT AND THE FOUR CLAIRS
All classes are held at Scarlet Sage School of Traditional Healing Arts (1193 Valencia St.San Francisco, CA 94110).
Feb 7 , 7-9pm

March 14 , 7-9pm

April 18 , 7-9pm

May 28 , 7-9pm
Four-part workshop series: $168

Each Session: $42
In-house or Paypal Payment plans available. Please email sotha@scarletsage.com to apply. 
---
Tarot practitioners of all levels are welcome.
This workshop series is for anyone who wants to read the Tarot using a psychic approach.
If you are interested in reading the Tarot as a tool to awaken your third eye, then this is the space for you.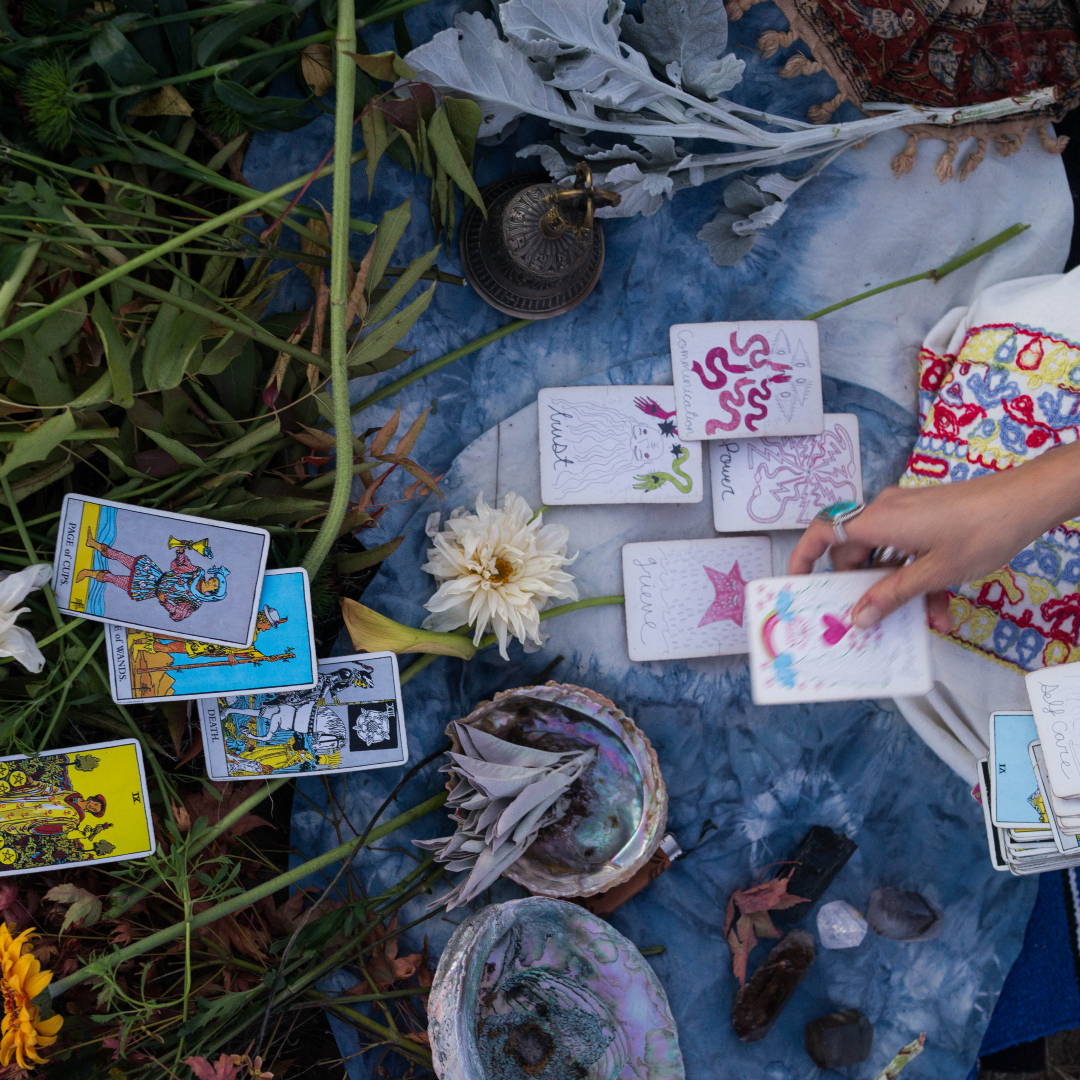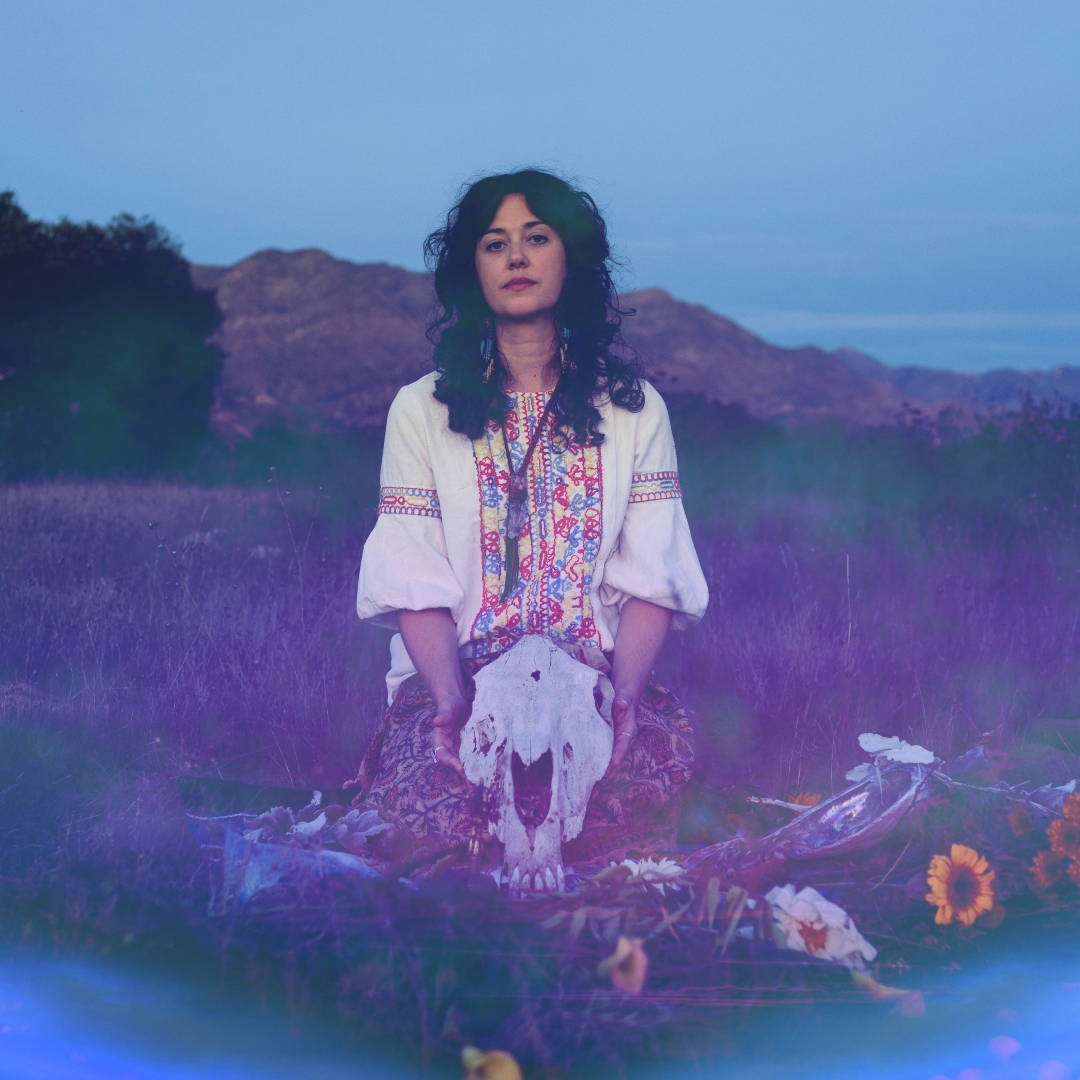 What you will learn from this Course
---
We will go over each card in the Major Arcana and learn how to read them using our third eye.
We will also focus on rituals for protection, grounding and tapping into Spirit, and exercises on how to access your unique psychic abilities through the cards.
Each workshop will end with hands-on group work and powerful meditations that will propel us further into our intuitive journey with confidence through the community.
You will walk out of this workshop with a deeper connection to your higher self, your Spirit Guides and the universe around us through the rich symbolism of the cards.
THE OUTLINE OF THE COURSE
February 7:

What is intuition? Understanding energy and soul frequency, Clairvoyance, Clairsentience, How to use these two psychic modalities with the Tarot, Hands-on group work, Closing Meditation.

March 14:

Clairaudience, Claircognizance, Integrating these two psychic modalities with the Tarot, Hands-on group work, Closing Meditation.

April 18:

The Psychic Journey: cards 0-10 of the Major Arcana, Tapping into Spirit, protection, grounding & personalized rituals, Hands-on group work, Closing Meditation.

May 28:

The Psychic Journey: cards 10-21 of the Major Arcana, Channeling with the Tarot: How to read organically without a spread, Hands-on group work, Closing Meditation.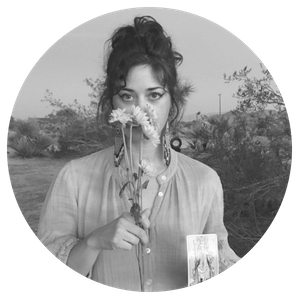 Marie Grisey, Clairvoyant Tarot Reader
Mary Grisey is a clairvoyant tarot reader and visual artist based out of Los Angeles, California. She has been working with the tarot for 15 years and draws from a variety of esoteric systems including astrology, mediumship and clairvoyance to conduct her readings and teachings.
She has been connected to the unseen world ever since she can remember and works closely with her Spirit guide, Ruth. During her sessions, Mary channels her client's ancestors, spirit guides and loved ones.
Her psychic approach is heart-centered, therapeutic and always in the highest good of the client. Her fine art background provides a unique approach to her readings and teachings as they tend to foster creativity, inventiveness and imagination.
"When I met Mary I had trusted few readers I went to several times a year, and now that has all changed. Mary has seen me through an entire year now as my primary go-to for navigating an incredibly challenging and, in some pockets, devastating time. From her laidback and compassionate demeanor to the distinct words she uses, I feel unequivocally seen, understood and supported to move forward. Also, the level of nuanced insights she possesses each time we talk and what she remembers from session to session is incredible and helps us build from one meeting to the next."
— Micha, Co-founder of Of the Wolves/Life Coach, Los Angeles
"Mary's readings are special beyond measure. My first reading with her marked a significant moment in my life and she will forever be entwined in my soul's evolution. Her intuition, thoughtfulness and remarkable skills have been a gift to experience. I'm so grateful to know her and cannot recommend her enough."
— Marissa, Perfumer, New York
"I first went to Mary to get some clarity on a raw emotional state I was experiencing...and I've been going back ever since. Mary is someone who makes you feel so close to the source and really listens carefully to what you're feeling and what you need from a specific reading. I would never go to anyone else for my tarot needs and I'm excited to continue developing a rapport with Mary. She's definitely 'tuned in' to something beyond words...Highly recommended!"
— Hayley, Filmmaker, Los Angeles/New York
"I met Mary about mid-2016 after seeing her beautiful weavings on Instagram then quickly learned she also read tarot. I felt very fortunate to experience both her gifts. She is an incredibly kind, talented and intuitive person. My experience was wonderful and what she had to tell me was impactful. Since that time I have had a few more readings from her. They have all opened me up to understanding where I need to go in my life and also helpful in creating patience day to day. I look forward to a long and continued resourceful relationship with her."
—Debby, Designer/Textile Artist, Los Angeles
THE WOVEN TAROT: TAROT AND THE FOUR CLAIRS