About Us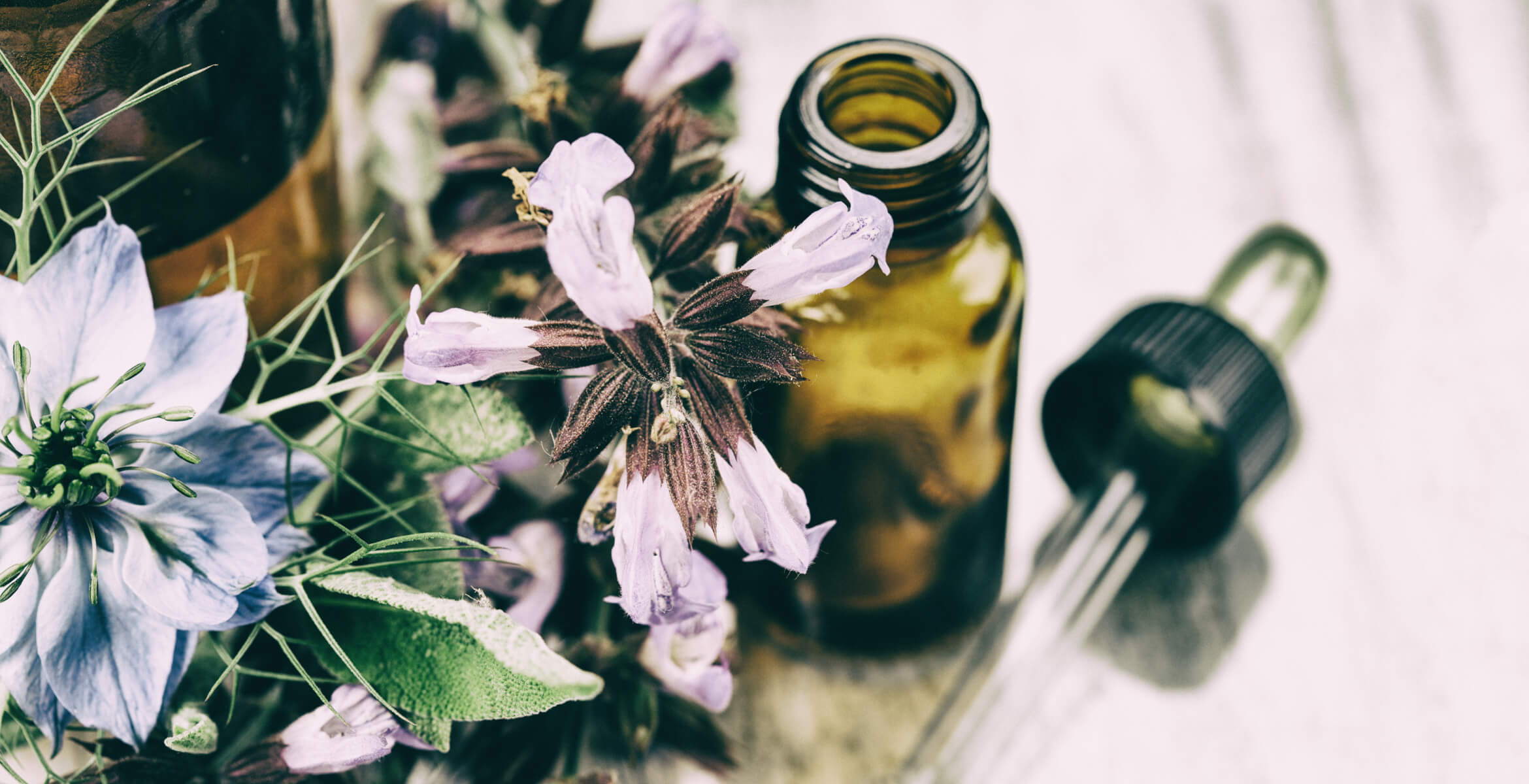 Committed to empowering people with resources for holistic health care since 1995, The Scarlet Sage Herb Co. is San Francisco's favorite spot for herbs, essential oils, and other organic supplements. Supporting the physical, mental, and spiritual well-being of each of our customers, we are passionate about educating our community about the power of natural healing. We like to think of our store as more than just that -- our space is a haven for those seeking to make themselves healthy and whole.
As you stroll through our aisles of teas, crystals, candles, herbs, and more, our kind staff members will help you find exactly what it is that your body needs. We are passionate about keeping our community healthy and happy, and we want our commitment to supporting customers in their physical and spiritual journeys to translate to our online presence. With a voice that's welcoming, engaging, and down-to-earth, we'll create content that features our variety of products and promotes our classes.
The Scarlet Sage Herb Co. was founded by two revolutionary herbalist womyn, Dino and Lisa. Dino and Lisa are western herbalists and homeopathists who created a sanctuary of healing in the city where little has been able to match its weight in witchiness, variety, and herbal medicine knowledge. In July 2015 Laura Ash, a former employee, acquired Scarlet Sage (passed the broom, if you will) in order for Dino and Lisa to retire.
OUR CORE VALUES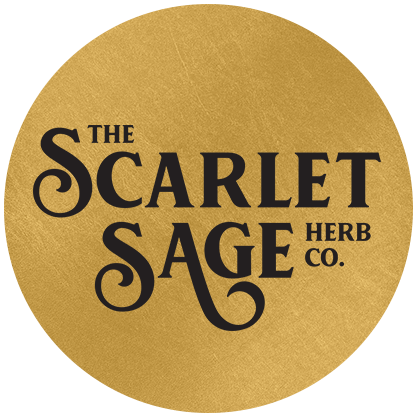 We curate products that are cruelty-free, chemical-free, safe for the planet and your body.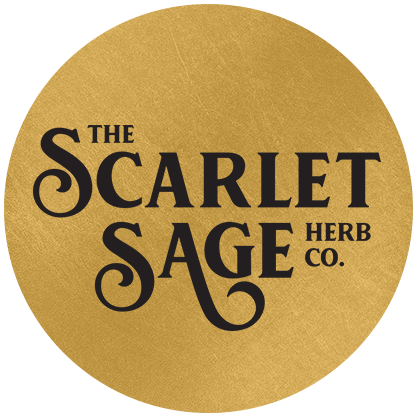 We are a group of herbalists that believe the world is a better place with more access to herbal remedies, herbalists, sustainable health products, spiritual goods, and community support.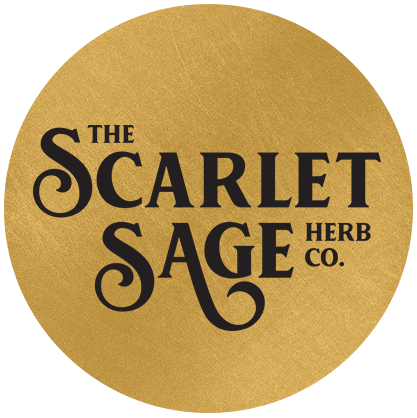 We support Indigenous traditional medicine and artisans through the sale of their products.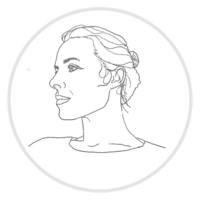 LAURA ASH
Owner, Clinical Herbalist
Sun: Scorpio, Rising: Scorpio
Favorite healing allies: Lavender, Ashwagandha, Devil's Club, Ocotillo, Tulsi.
Laura Ash is a clinical herbalist, a queer woman, dancer, storyteller, and social entrepreneur. In 2006, Laura graduated from The California School of Herbal Studies in Clinical Herbal Medicine while running a chai tea company, and in 2008, Laura co-founded Avra Organic Spa in San Francisco. Laura has studied in clinic and privately with many teachers; David Hoffmann, Matthew Wood, Dr. Vasant Lad, to name a few. She has also been a guest lecturer teaching western herbalism at UW Madison.
After living overseas in the UK and East Africa, Laura has felt a sacred obligation to support Indigenous People in their health sovereignty, and in 2011 she started a nonprofit called Herbal Anthropology Project which has protected Maasai Traditional Medicine in Tanzania through the framework of the Traditional Knowledge Division of the World Intellectual Property Organization. Laura currently lives in San Francisco, California with her two children and her partner, and is the owner of The Scarlet Sage Herb Co..
Laura's specialties are supporting families with fertility, children's health, women's health, endocrine system imbalances, herbal cancer support, and European traditional medicine.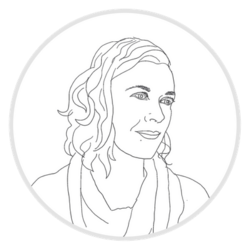 Rachel Farinelli Vita
Herbalist, Medicine Maker & Apothecary Manager
Sun: Pisces, Rising: Pisces
Favorite healing allies: Ashwagandha, Damiana, Datura, Lion's Mane, Black Tourmaline, Scolecite and the Moon!
Rachel Farinelli Vita has integrated knowledge harvested from Herbal Plant Medicine, Ayurvedic Nutrition and Balanced Body Health, Reiki and Crystal Healing, Yoga and Somatic Practice, Music Weaving and Meditation. She is a graduate of NYU and California School of Herbal Studies.
Rachel continues to work her herbal magic as the Medicine Maker for Scarlet Sage.
Moon Energy Reports & Upcoming Shows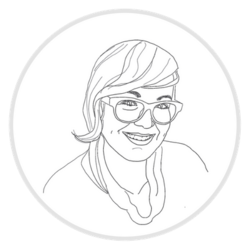 Napaquetzalli
Indigenous Herbalist, Community Conservator
Sun: Libra, Rising: Scorpio
Favorite healing allies: Hibiscus, Rose, Yarrow.
Napaquetzalli is a queer Xicana/Indigenous herbalist and healer. Napa has studied both traditional Mexican curanderismo as well as clinical Western herbalism, with a passion for creating accessible and culturally relevant herbal medicine for her community. She is a co-founder of Curanderas Sin Fronteras, a collective that provides spiritual and herbal support for the Bay Area Latinx community and also works as an herbalist a the Scarlet Sage Herb Co. in SF Mission District.
Her practice is rooted in helping others reconnect to ancestral and intuitive knowledge, as well as decolonizing our relationships to the earth, our bodies, and each other.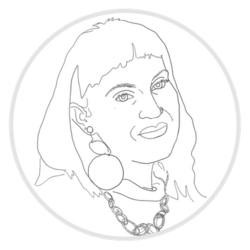 Bella Neterval
Project Manager, Buyer
Sun: Aquarius, Rising: Virgo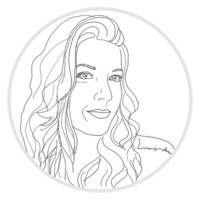 Elle Dailey
Clinical Herbalist
Sun: Aries, Rising: Aquarius
Favorite healing allies: Skullcap, Motherwort, Rose, Ocean.
Elle is a clinical herbalist and medicine maker who began to focus on herbalism as a means to broaden her toolkit in the management of an autoimmune dis-ease. After immersing herself into the plant world and exploring on her own, including time spent tending land on organic farms in Canada, she furthered her herbal education at the Ohlone Herbal Center in Berkeley, CA, and then at the Colorado School of Clinical Herbalism, where she completed the Advanced Herbalism program.
At the core of her practice, she works to make plant medicine accessible to all folx and offers a safe, inclusive space for personal and collective healing.
Come in to the shop to talk with her about: autoimmunity / chronic dis-ease, individualized self care plans, digestive health, stress management, and ways to support the emotional heart in times of grief.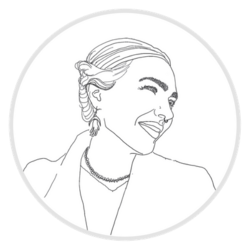 Megan Graves
Human Resources, Community Herbalist
Sun: Leo
Favorite healing allies: Cedar Bundles, Marshmallow Root and all Carnelian.
She found herbalism through training as postpartum doula and community herbal educators at Maypop Herb Shop in New Orleans. She very much had the experience of being "invited" by a strong community rather than independently "called." Initial education within the Southern Folk tradition emphasized herbal knowledge as a tool of empowerment and the duty of practitioners to share access in all its forms.
Her specialities: Postpartum care, topical beauty and first aid, simple luxuries of self-care, overall skincare and elimination diet support.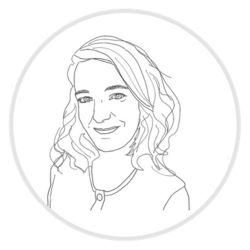 Marie Lamy
Event Coordinator, Web Mistress
Sun: Aries, Rising: Taurus
Favorite healing allies: Rose, Calendula, Lavender and Turmeric.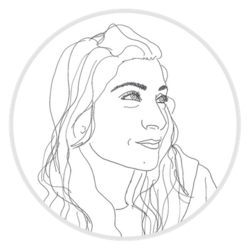 Roya Kashanian
Lead Buyer, Esthestician
Sun: Capricorn, Rising: Virgo
Favorite healing allies: Sister Spinster's Rose Nectar Essence, Devil's Claw Tincture, Fluorite, Black Tourmaline, and Carnelian.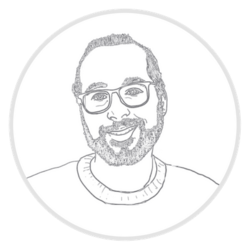 Randall Cleveland
Herbalist, Buyer
Sun: Cancer, Rising: Aquarius
Favorite healing allies: Chaga, Holy Basil, Moonstone.
Randall is an herbalist, Reiki Master, and our house crystal wizard. Originally from the East Coast, his journey into holistic health and studies of traditional healing began during a family trip to Colorado.
Since then, Randall has studied at the Institute for Integrative Nutrition, the Vital Ways school of herbalism, and trained as a Reiki Master with Barbara McLeod. Always enamored with the beauty and mystery of nature, Randall has a passion for the outdoors and all that She has to offer.
Here at the Scarlet Sage, Randall specializes in immune support, stress management, medicinal mushrooms, gems and crystals, and supporting quality of life for those living with HIV.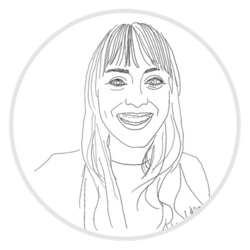 Juliette Georgieff
Community Herbalist
Sun: Leo, Rising: Leo
Favorite healing allies: Ashwagandha, Medicinal Mushrooms, Bitter Herbs, Nettles, Rosemary.
Her formal introduction into herbalism came in 2016 by way of The Scarlet Sage, as their first intern ever.
Working in the Scarlet Sage apothecary and eventually full-time on the floor allowed her the exposure to extensive numbers of plants, oils, remedies and supplements. This, along with many books and online courses, has lead her to create a strong foundation in herbalism. She is currently working towards becoming a clinical herbalist.
Someone might come into the store to ask her about: general healthy lifestyle and diet, acne and beauty, stress, energy and mood.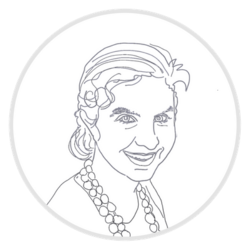 Bonnie Rose Weaver
Clinical Herbalist
Sun: Cancer
Favorite healing allies: Bee Balm, Hawthorn, Passionflower, The Earth.
Bonnie Rose Weaver is a clinical herbalist, medicinal landscaper, and lifelong San Franciscan. She became a disciple of the plants as a young adult after working with herbs to support her childhood asthma. With a background in urban farming and medicine making, she was a regular volunteer at Little City Gardens and later founded 1849 Medicine Garden, an urban seed-to-bottle apothecary in San Francisco. She has studied the use and cultivation of medicinal plants at The Blue Otter School of Herbal Medicine, The Chinese Medicinal Herb Farm, and Herb Pharm.  
She is the author of Deeply Rooted: Medicinal Plant Cultivation in Techtropolis, and is an artist of watercolor and clay.
Come into the shop to talk with her about: Anxiety, asthma, digestion, immunity, insomnia, and stress. She is happy to answer questions regarding herbs for acute and preventative situations, as well as flower essences and energetic dosing. To book an appointment or learn more visit bonnieroseweaver.com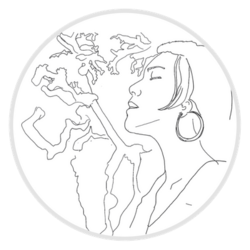 Ruta Lauleva Lua'iufi Aiono
Flower Essence Practitioner, Traditional Birth Attendant
Sun: Pisces, Rising: Leo
Favorite healing allies: Larrea Tridentata, Amber and Aloe.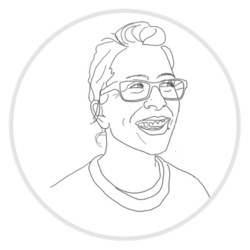 Kara Rosenberg
Esthetician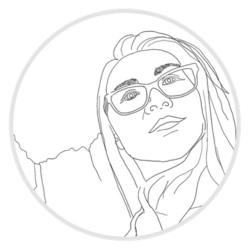 Christy Young
Apothecary Assemblist
Sun: Virgo, Rising: Virgo
Favorite healing allies: Garlic, Cilantro and/or Coriander, and Black Cumin and a tarot deck for gaining insight into inner truths, alongside candles and incense.
She found her way to natural healing through food. Learning how to cook her own food was a way that she tapped into her creative expression, her imagination, and the wealth of knowledge that comes from getting to know her spice rack. She cooks each day with the intention to support her body and her health.