FAMILY WELLNESS

WITH HERBS
How do you take care of your family's health has a huge impact on the happiness of your home? Using herbs in everyday life can encourage your connection with the seasons, your own body, the earth, and your children's and partners rhythms.
In this class, you learn the basics for treating common cold symptoms, warding off the flu (and treating it), ultimate nutrition for daily family life, correct herbal and essential oil dosages for children and adults, reducing cellular stress, making common herbal medicine products, and basic first aid. Family Wellness is a trip into a village herbalists kitchen that was common amongst all of our ancestors. You can become your own family's herbalist which can extend out into your community.
This is a fun-filled class to help make the idea of taking care of yourself and your loved ones with herbs throughout the seasons tangible, accessible, and easy. I hope you will join us!
Children under the age of 1 are welcome to join their parent.
A SCARLET SAGE SCHOOL OF TRADITIONAL HEALING ARTS CERTIFICATION
FAMILY WELLNESS WITH HERBS
Family Wellness with Herbs is created for the beginner herbalist who wants to build their breadth of knowledge of herbs for their whole family. We will be using local fresh herbs and organic dried herbs for all of our medicine making. This course is built to be taken over 6 months as we build our herbal first aid kit. If you would like to chime in for one or two courses, they can be taken separately. We will not open individual classes until two weeks before the full course begins.
All classes are held at Scarlet Sage School of Traditional Healing Arts.
Saturdays: 5 hour classes, 10:00am-4:00pm (1 hr. lunch)
30 hours total
All classes are held at Scarlet Sage School of Traditional Healing Arts (1193 Valencia St.San Francisco, CA 94110).
6 months class
Saturdays: October 6 - November 3 - January 19 - February 16 - March 16
$150/session
In-house or Paypal Payment plans available.
Who is this certification for?
---
Beginners.
Parents, expecting parents, aunts/uncles, caregivers, grandparents...
This is a fun-filled class to help make the idea of taking care of yourself and your loved ones with herbs throughout the seasons tangible, accessible, and easy. I hope you will join us!
This hands-on class is for the beginning herbalist who wants to begin a home pharmacy of herbs and begin making herbal medicine from herbs commonly found in their community.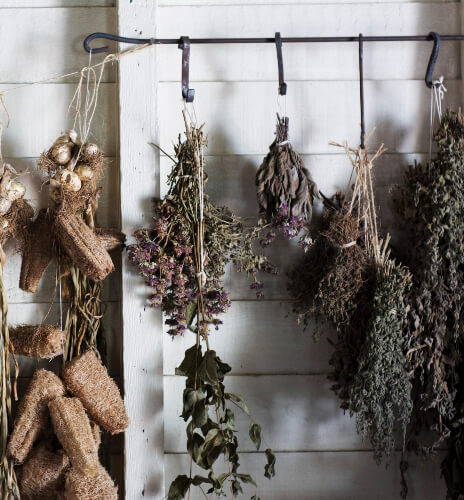 What you will learn from this Course
---
Family Wellness with Herbs is a fabulous and fun introduction into the village herbalist's world. Each participant will get to dive into how traditional herbal medicine has been used to take care of everyday ailments for the family and community for centuries.
This class is based on European herbal medicine, which combines folk tradition and modern science in what we call western herbalism.
We will make medicine for our children, find out what dosages are correct for age and size of person (child to elder) and what ailments we can safely treat at home with common herbs.
THE OUTLINE OF THE CERTIFICATION
September 8: IMMUNE POWER! Herbs for the Cough, Cold & Flu Season - In this 5-hour class, we will get a chance to talk about all of the different sickness patterns that are most common in our homes and our community, and how to fight them off before and after we get them! And what's wellness without herbal product making! We will learn how to make an Elderberry syrup, an anti-bacterial essential oil spray, and a herbal immune tea. Each participant will walk away with recipes and their own products to use for themselves and their community.
October 6: October 6: Essential Oils for the Family - Join Mauricio Garcia, natural perfumer and aromatherapist, and Laura Ash, clinical herbalist, in a day to explore the use of essential oils for the entire family. We will go over the most commonly used essential oils, their medicinal properties, and how to use them everyday. We will talk about specific dosing for children, adults, and pets! In this class we will get a chance to make a natural cleaning spray, and an essential oil perfume roller and room spray. This is a great class for beginning and intermediate students.  
November 3: Medicine Making: Medicinal Salves, Ointments, and Beauty Creams- Making salves and ointments is easy, and fun! We will go over how to make a salve and ointment/cream and each participant will leave with their own salve. A great class for fun holiday gift ideas!

Register Online

January 19: Supplements and Superfoods for the Family - At the new year our family gets a restart. Learn about superfoods, adaptogens, and supplements for your family. This is a delicious class as we will make nutritious and herbal treats and drinks for energy, immunity, and nutrition.
February 16: Tinctures and Glycerites Making - Learning how to make folk tinctures and glycerites is a sustainable, and affordable way to support your family's wellbeing throughout the year. We will gather fresh plants to make tinctures (alcohol extractions) and glycerites (glycerine extractions) to start your own herbal pharmacy.
March 16: Herbal First Aid - It's important to know how to treat your family with herbal remedies for acute issues (i.e. cuts, bruises, digestive issues, dehydration, pain, swelling, allergies). We will talk about the herbs and supplements you have made throughout the course to help you create a herbal first aid kit for yourself and your family.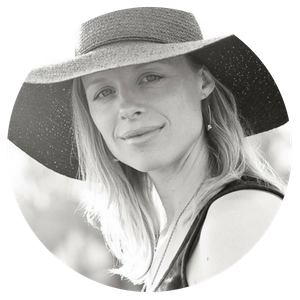 Laura Ash is a clinical herbalist, mother of two, a queer woman, dancer, storyteller, and social entrepreneur. In 2006, Laura graduated from The California School of Herbal Studies in Clinical Herbal Medicine while running a chai tea company, and in 2008, Laura co-founded Avra Organic Spa in San Francisco.
Laura has studied in clinic and privately with many teachers; David Hoffmann, Matthew Wood, Dr. Vasant Lad, to name a few. She has also been a guest lecturer teaching western herbalism at UW Madison. After living overseas in the UK and East Africa, Laura has felt a sacred obligation to support Indigenous People in their health sovereignty, and in 2011 she started a nonprofit called Herbal Anthropology Project which has protected Maasai Traditional Medicine in Tanzania through the framework of the Traditional Knowledge Division of the World Intellectual Property Organization.
Laura currently lives in San Francisco, California with her two children and her partner, and is the owner of The Scarlet Sage Herb Co.
---
"Laura's competence and ability to communicate ancient herbal knowledge in a fun and beautiful manner makes me want to learn about herbalism every day!"
— Ruth A.
FAMILY WELLNESS

WITH HERBS