This training is intended to create a hands-on environment for spiritual development, to explore the powerful tools of our multicultural brujeria lineages from an intersectional lens. We aim to share the ancestral medicines and remedios of our diasporic communities as a means of empowerment, healing and resistance in our work against trauma and oppressive social structures.
We will weave together and explore the diverse toolkit of the brujx including: herbal healing, divination tools, ancestral connection, energy work and more.  
*Pictures by Kayla Jones
A SCARLET SAGE SCHOOL OF TRADITIONAL HEALING ARTS CERTIFICATION
10 hours total - 4 sessions of 2.5 hours
All classes are held at Scarlet Sage School of Traditional Healing Arts (1193 Valencia St.San Francisco, CA 94110).
October 12th, 19th, 26th, November 9th 6-8:30pm
---
This class is for communities of color and indigenous folks, and anyone coming from a multicultural bruja lineage.

The teachers are rooted in a queer, intersectional lens and this class is open to all genders and expressions.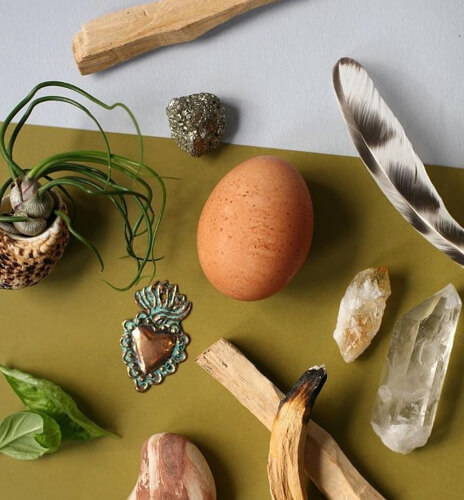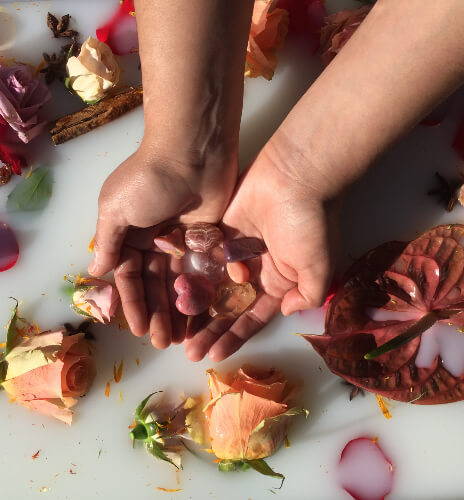 What you will learn from this class
---
Students can expect a mixture of platicas/discussions as well as hands-on medicine making and ritual work.
We will be exploring all aspects of the brujeria practice including altar and candle work, ancestral and spirit work, divination skills, herbal remedies, and more.
Week 1: Ancestral & Spirit Work/Altars/Protection Talismans

Week 2: Spiritual Baths/Candle Work

Week 3: Limpias/Cleansings/Healing Remedios

Week 4: Day of the Dead festivities (no class but optional events)

Week 5: Divination Tools and Skillshare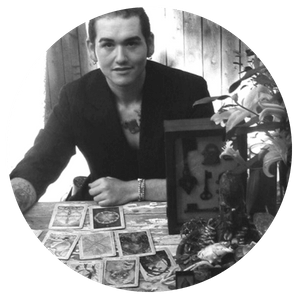 Lou Florez (Awo Ifadunsin Sangobiyi) is an internationally known spirit worker, medicine maker, priest, activist, and artist who has studied with indigenous communities and elders throughout the globe. He is trained and experiences in hoodoo/Southern conjure, curanderismo/Mexican folk magic, as well as Paganism and European Witchcraft. He serves as Awo/High Priest of IFA for the Ile Ori Oakland temple.
Lou grounds his teachings and practice in the idea that connectedness to ourselves and our physical, emotional, spiritual, and environmental landscapes is a fundamental necessity for any long lasting change to occur. He holds that through creating these living, dynamic relationships we become conscious of the inherent power available to us in every second of our lives.
---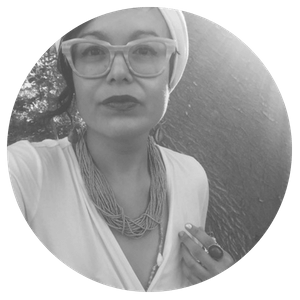 Napaquetzalli is a queer Xicana/Indigenous herbalist and healer. Napa has studied both traditional Mexican curanderismo as well as clinical Western herbalism, with a passion for creating accessible and culturally relevant herbal medicine for the community.
Napa is a co-founder of Curanderas Sin Fronteras, a collective that provides spiritual and herbal support for the Bay Area Latinx community and also works as an herbalist at the Scarlet Sage Herb Co. in SF Mission District.
Their practice is rooted in helping others reconnect to ancestral and intuitive knowledge, as well as decolonizing our relationships to the earth, our bodies, and each other.
---
Sign up for our bi-monthly newsletter and get 10% off your first order. xo
Follow us