ARCHETYPAL ASTROLOGY
WITH SHERENE VISMAYA
Archetypal Astrology is a powerful practice of uniting western astrology and analytical psychology. Understanding and applying the rich, symbolic language of astrology can be used as an invaluable counseling tool and limitless resource to understand who we are, why we are here, where we are going and how best to get there and when. This rich approach to astrology unites the symbols of the horoscope with the archetypes of the unconscious to uncover life themes, relationship patterns, karmic cycles and more. The horoscope is a living mandala of the psyche revealing our most deeply entrenched soul patterns, psychological complexes, dharma, and karma.
What is the Self engineering in this lifetime? What has the soul come to master? What is the purpose of this incarnation? Who are we at the most fundamental level of our being? If we were fully individuated, what would that look like?
Astrology unlocks the keys to our potential and the deepest knowledge and wisdom of the Self. You will learn to translate the horoscope into the poetic language to help both yourself and your future clients realize their vast potential in all life arenas including career, health, relationships, creativity etc.
A SCARLET SAGE SCHOOL OF TRADITIONAL HEALING ARTS CERTIFICATION
Students can look forward to a comprehensive immersion in the building blocks of archetypal astrology fused with Jungian psychology and metaphysics. What makes this program unique to other astrology programs is the emphasis on counseling skills and applying the wisdom of the horoscope to the client's psychology and psycho-biography.
All classes are held at Scarlet Sage School of Traditional Healing Arts.
Friday 7-9 pm, Saturday, 10-4 pm (1 hr. lunch), Sunday 9-3 pm (1 hr. lunch) - 3 months each section
All classes are held at Scarlet Sage School of Traditional Healing Arts (1193 Valencia St.San Francisco, CA 94110).
January 2019 to January 2020:
January 25-27 - February 22-24 - March 29-31

April 26-28 - May 24-26 - June 28-30

July 26-28 - August 23-25 - September 27-29

October 25 - 27, November 22-24, January 24-26, 2020
Total for all 4 sessions: $3,097
Each session individually: $797
In-house or Paypal Payment plans available. Please email sotha@scarletsage.com to apply.
Who is this certification for?
---
Total beginners to intermediate students.
Even those with a solid basis in astrology will learn a unique blend of the archetypal, psychological and metaphysical application of astrology.
Those with no experience in astrology will still have all of their bases covered, as we start and build from the root level up.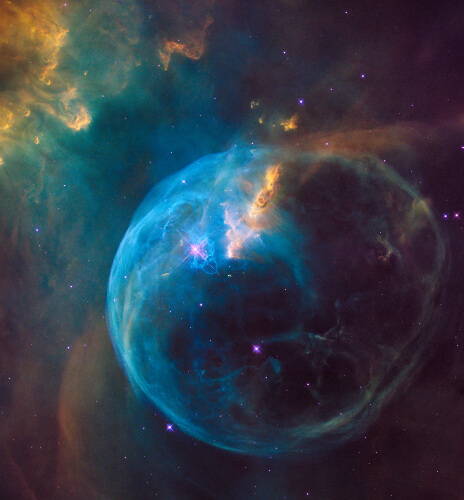 What you will learn from this course
---
The essential pieces of horoscope interpretation, what to focus on, when and how to zero in on what's most important.

Progressed, Solar, Lunar and Transit Chart Interpretation.

Working with Retrograde Planets.

Choosing the best times for important events.

A deep understanding of the lunar cycles and applying them in both transit and progressed chart readings.

How to understand and interpret aspects between planets and interpret them psychologically.

The subtle art of interpreting the rich, symbolic language of the horoscope into terms that your client can use for deep self-knowledge and insight.

 
You will also learn how to apply the Horary chart, or "chart of the moment" of the reading to zero in on key concerns and what is bringing your client in for the reading in the first place.
Counseling skills and ethics.

Business and marketing skills for setting up your practice.
THE OUTLINE OF THE CERTIFICATION
First Session: January - March: Immersion into Archetypal Astrology: Signs, Planets, Houses, Ascendents & Aspects
Second Session: April - June: Integrative Archetypal Astrology Art: Retrogrades, Archetypes, Tarot, Art of Imagination, and Chart Integration
Third Session: July - Sept.: Relationship Astrology and Divination: Relationship Compatibilty, Solar and Lunar Return Charts, Horary
Fourth Session: October, Nov. Jan : Counseling Skills, Ethics, and Setting up your Astrology Practice : Client transference, boundaries, marketing and business strategy, Ethics, and working with other's energy.
Sherene Vismaya, M.A. is a Jungian astrologer and psychoanalyst in private practice in NYC and San Francisco for the past eighteen years consulting, writing and teaching. She specializes in depression, shadow work, anxiety, creative blocks, eating disorders, and relationships. Sherene has pioneered her own unique approach to Jungian and somatic healing modalities combined with her background in metaphysics inspired by her yearly pilgrimages to India.
She is the author of several books including collaborations on: Speculation Now; Transpersonal Astrology: Explorations at the Frontier, & Surviving Saturn's Return (McGrawHill), Dog Stars, and Fate of your Date.
She holds a Master's Degree from New York University in Clinical Psychology, a Masters in Developmental Psychology from Pace University and post-graduate work in psychoanalytic studies from The New School and ISAP, Zurich. She has been the resident astrologer for Elle Magazine for the past decade. Sherene teaches classes and workshops internationally.
---
"I follow you religiously thank you for helping me navigate my way through life each month"
— Lisa Veronica (of the Veronicas), Queensland Australia
"Sessions with Sherene provide comfort and encouragement in a safe and sacred space. The work is pro-active; Sherene has a thoughtful and caring manner that promotes self-motivation through self-discovery. And the work is so interesting! The use of artistic and spiritual archetypes, the observance of life-patterns, the attention to dreamwork and personal ritual/practice, and practical applications of and recommendations for bodywork/breathwork combine for a thorough therapeutic experience."
— Carla Kali Ma Salls, NYC
"Sherene was one of the warmest people/dancers I had met in NYC. This came as an immense comfort in what felt like a crazy world.
There was a deep knowing that Sherene was going to be a key figure in my healing. I had been searching.. for what I wasn't exactly sure of outside of
understanding and fully processing my childhood and destructive behavior in my life that kept rearing its ugly head.
Sherene's unconventional Jungian inspired approach to our therapeutic process spoke to my creative spirit. She was able to hold our work in a safe container that allowed me to explore
all of my past and present and gave me the ability to see my potential future too. Once I began this transformational work with her, I shared it (Sherene) with everyone I knew! All of my good friends in the business saw Sherene and you could see the immense impact of her work.  
After nine years of analysis with Sherene, I can say that I still have tools and inspiration I hold/carry with me today. This work is priceless! The gift that keeps giving!
If this important work with Ms. Schostak had not taken place, I know I would not have ended up where I am today. I am blessed to be in a successful loving, supportive marriage and had a 'dream come true' career.
I continue to 'find myself' and 'reinvent' myself on a daily basis and give so much of the credit to Sherene Schostak. She has a gift!
I owe alot to this fine and highly recommended woman."
— Missy Zimmer Hubbard, Cincinnati
ARCHETYPAL ASTROLOGY WITH SHERENE VISMAYA
Sign up for our bi-monthly newsletter and get 10% off your first order. xo
Follow us