HANDFUL OF STARS PRESENTS
20 HR PALMISTRY
CERTIFICATION
HANDFUL OF STARS - PALMISTRY
This new, extended 20-hour Palmistry Certification is a part-time, 12 week course crafted for both beginning and advanced palm readers.
All classes are held live online. Classes are held bi-weekly. In between class weeks, there will be live cohort meetings.
If you would like to learn more about palmistry and the teacher, check out the into workshop The Artistry of Palmistry here.
20-hours of live, interactive, online education
Every Thursday for 12 weeks from 5PM - 7PM PT
Fall 2021 is sold out. The next round starts Spring 2022. Click here to join the waitlist.
$555 (*course only) | $595 (course + kit)
*course only option is for those who already have the kit. It will be needed for the class!
Now offering PayPal Pay in 4 (8 weeks, interest free), Paypal Credit (6 months Interest free) and in-house payment plans (up to 3 months).
---
---
Simply put, this course is for the curious. It's a true space of exploration for creatives and is designed specifically to fit a wide range of needs and learning styles.
It can serve as a refreshing escape into the magical world of palmistry for someone wanting to enrich their downtime or expand their party tricks.
It's also perfect for tarot readers, psychics, herbalists, astrologers, and other healing arts practitioners engaging deeper education to expand their layers of seeing and knowing.
It's simultaneously crafted for the science based, critical thinker who seeks a biological framework for engaging the spirit realm, and for those psychic beings craving esoteric knowledge and embodied experiences of self reflection.
This certification is a space and experience uniquely held for those seeking to reclaim and integrate ancient healing arts.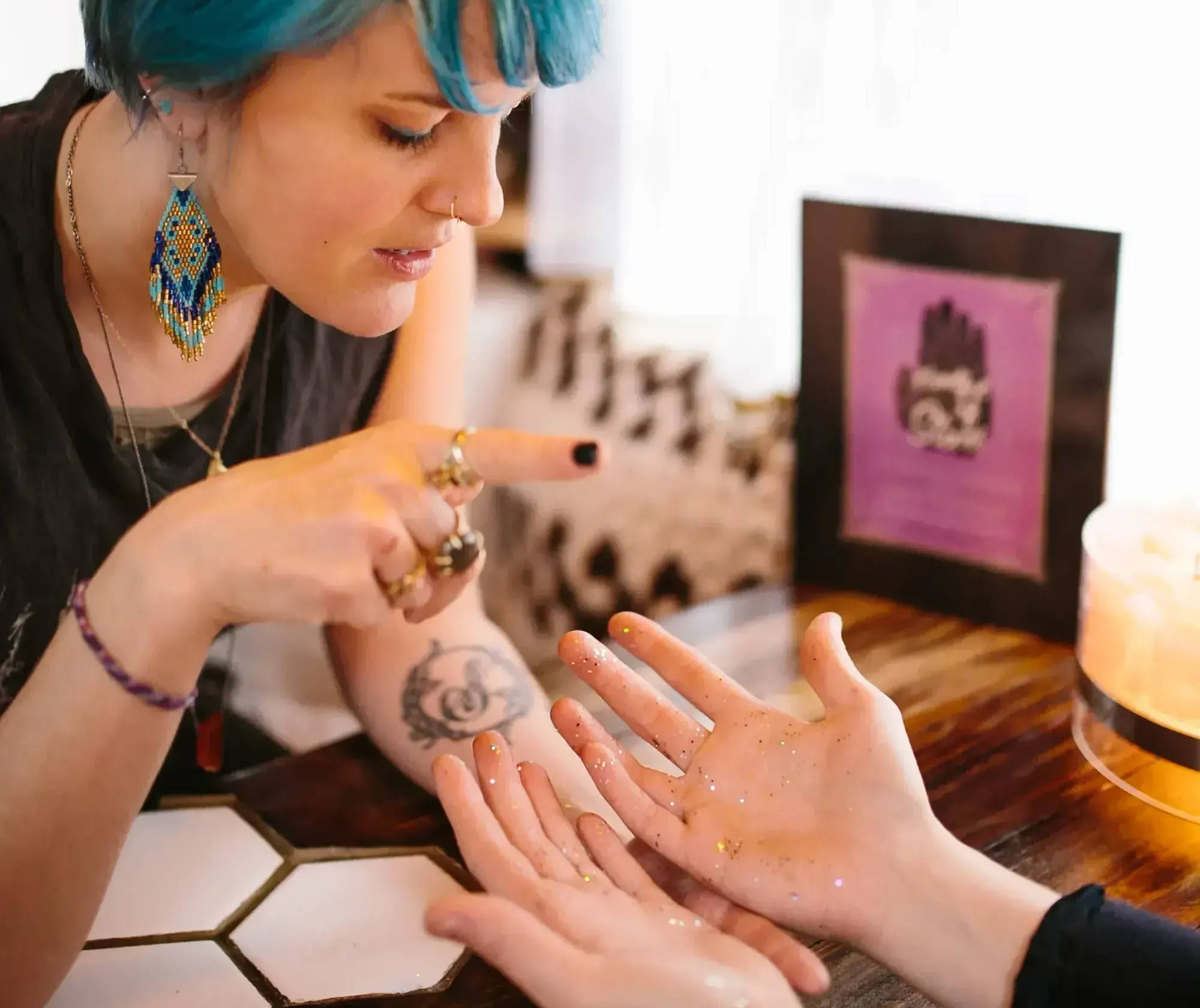 ---
Over the course of 12 weeks, you will receive 20 hours of hand analysis study and practice. You'll engage creative thinking while co-developing intuition.
12 of those hours are live lecture from Helene Saucedo, the author and maker of the Handful of Stars Palmistry Kit. The other 8 hours are comprised of cohort meetings for practical application and review in non hierarchical learning environment.
This curriculum style takes people deeper than just the static, theoretical understanding of mounts, lines, shapes, and patterns. Instead, you will be able to synthesize all those elements to see the story of a person in their palms.
Students will come to understand palmistry as intimate, connective modality. You will walk away with the skills of supreme space and learn how to put real ethics into practice to navigate the revenant responsibility of any palm reader.
---
WEEK 1 | Class: Intro - Meet Helene, History Behind Palmistry, Clinical and Spiritual Belief Systems Behind the Art, How To Ink Hands, Differences Between Two Hands, Elemental Shapes
WEEK 2 | Cohort: Elemental Shapes (Helene)
WEEK 3 | Class: Hand Analysis Techniques - Mounts, Mount Markers, Finger Length, Hand Flexibility, Thumb Techniques, Intro to Basics of Lines
WEEK 4 | Cohort: Practice Readings (Community Leader)
WEEK 5 | Class: Lines Part 1 - Major Lines: Heart, Head, Life, Stability, Timelines on Lines, Examples of Reading Two Hands Together
WEEK 6 | Cohort: Pivotal Points (Helene)
WEEK 7 | Class: Lines Part 2 - Putting the Story Together Between Hands + Minor Lines
WEEK 8 | Cohort: Practice Readings (Community Leader)
WEEK 9 | Class: Fingerprints and Beyond - Fingerprints, Genetics in the Hands, Dermatoglyphics, and Celebrity Palm Readings
WEEK 10 | Final Project Workshop Session (Helene)
WEEK 11 | Class: Ethics - Crafting boundaries, understanding role of practitioner, and being in business
WEEK 12 | Cohort: Gratitude + Going Further (All)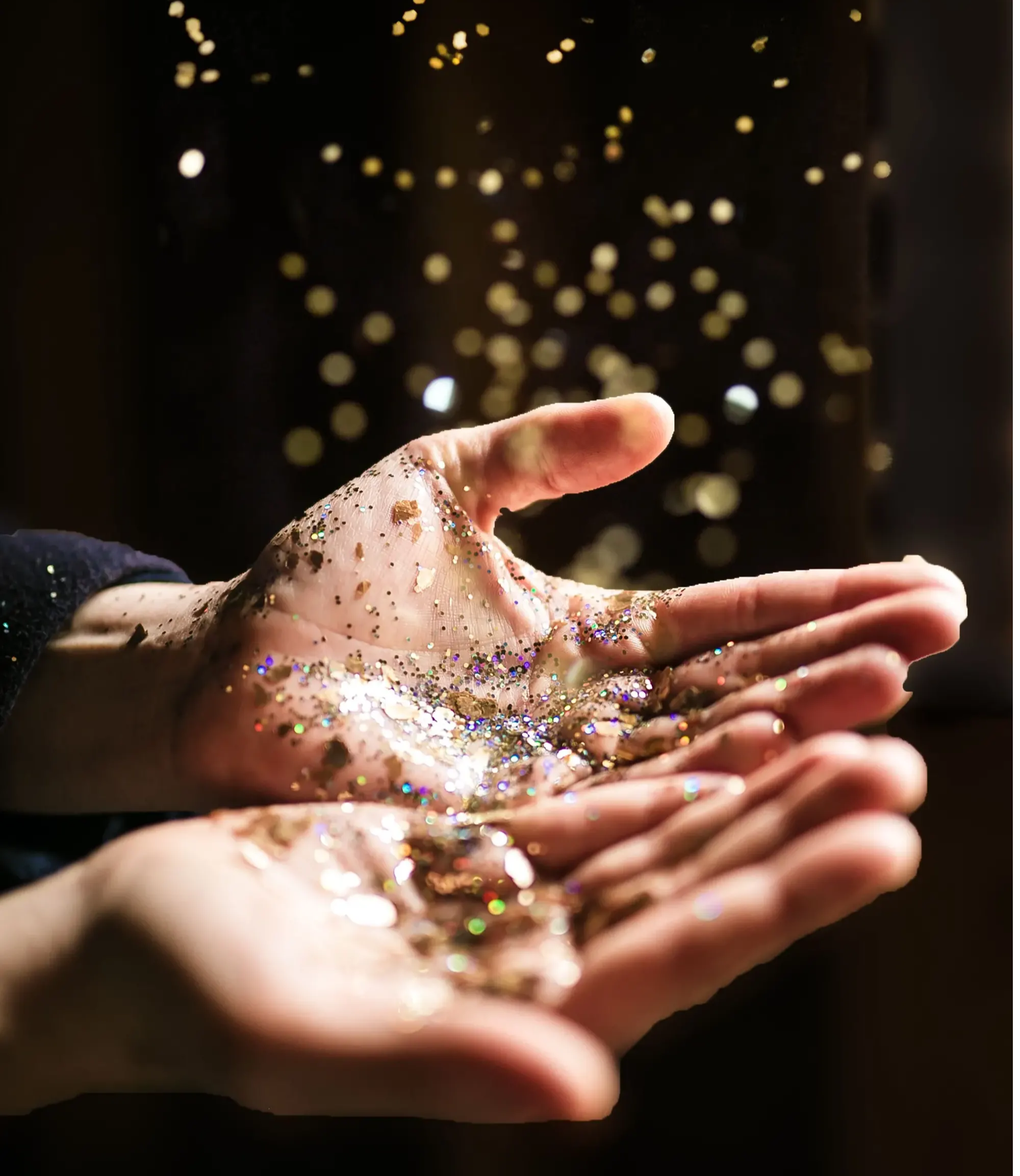 ---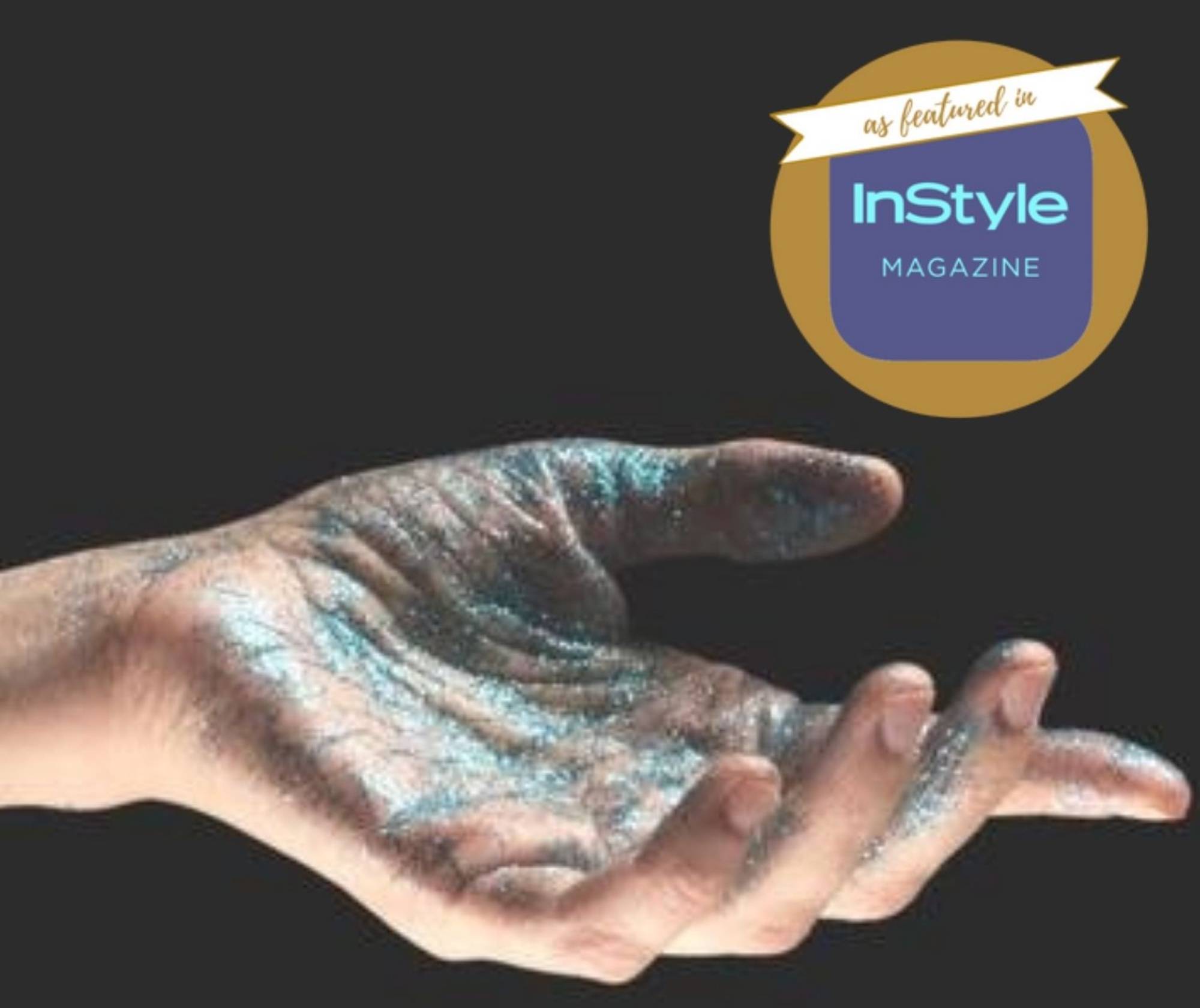 ---
"Palmistry is an ancient, embodied, and empowering art intended for curious minds to inspire self-reflection and, when used with others, human connection," explains Helene Saucedo, a palm reader and author of Handful of Stars: A Palmistry Guidebook and Hand-Printing Kit.
"The markings on our hands hold information on our personalities — our emotional, mental, and spiritual worlds."
"I cannot recommend this course highly enough. Helene's teaching style and approach to reading are so refreshing and engaging. She strikes a really nice balance between lecture and activities and creates such a supportive and fun atmosphere for her students. The presentations and materials are gorgeous, clear, and chock-full of information. I learned so much in just 6 weeks and had a blast the entire time!
― Leslie S
"It was such an amazing course. I've learned a lot from Helene and from everyone in the class!
― Eric C
"From the very beginning there has always been great communication. Kursten the host kept in constant communication making sure we had everything needed to complete a task and if I was having a computer issue she went above and beyond to help me and never made me feel inept. I really appreciated that. I felt Helene wanted everyone to feel comfortable and returned texts and questions as well. I appreciate that she covered so much of her book and showed us how to apply the learning. She was also positive and I shared to always be considerate and kind when reading someone. I absolutely loved this class and would love to be included if there is ever another one.
― Lorene E
OUR ONLINE CERTIFICATIONS INCLUDE:

LIVE SESSIONS AND SECURE, ONLINE
LEARNING MATERIALS
Join our live classes and enjoy 6-months of access to all course materials, presentation decks, quizzes, discussions, and video replays on our secure educational platform.

ORGANIC HERBS AND ETHICALLY SOURCED SUPPLIES
Enjoy a customized product box filled with curated supplies to enhance your learning experience. Boxes can include plant medicine, tarot decks, and ritual supplies.

EXCLUSIVE TRAININGS FROM RENOWNED TEACHERS
Access professional courses created by our Registered Clinical Herbalists, Holistic Practitioners, Professional Divination Readers, and Sacred Space Holders.
As a SOTHA student, you get:
10% discount at Scarlet Sage Herb Co. in person and online!

Student cohort groups with monthly meetings!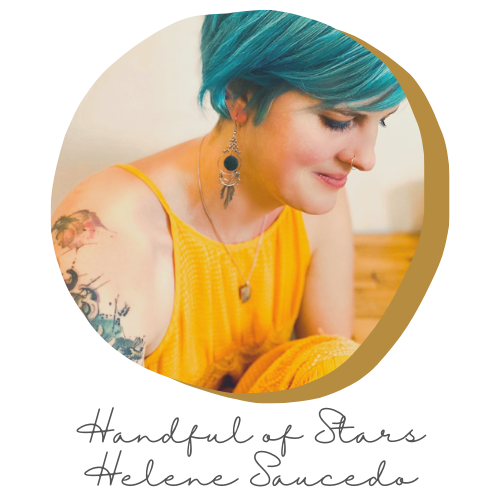 Hi. I'm Helene Saucedo, a graphic designer and art director turned palm reader.
Never in my life could I have foretold this would become my calling. The story of how I became a working palm reader with a published book on the topic is one of transformation, serendipity, and plain magic.
Like a lot of my clients I was in a stuck place. I was stuck in an unhappy marriage, stuck at home as a stay at home mother with big dreams, with a design career stuck on hold while I was recovering from postpartum depression and a traumatic childbirth.
Something shifted during the total solar eclipse on Monday, August 21, 2017. I had to find my way out of the dark hole where I was hiding from my own life.
With absolutely no back up plan, I asked my husband for a divorce and simultaneously came out as queer. I cashed out my 401K to purchase a beautifully renovated vintage camper off of eBay for some sense of stability.
I followed my intuition to discover my skill set in palm reading and incorporated my design skills to make the art accessible and fun by designing the handprint sheet included in my kit.
My book, Handful of Stars: A Palmistry Guidebook and Hand-printing Kit  from HarperCollins, is so much more than a cool gift to give--it is the trophy I received from the Universe for facing the challenging journey of stepping into my most authentic self.
Learn more about Helene and her magic here!
---
"For the roll out, the communication was clear, the materials extremely well set up and thought out to provide the learner a full range of opportunity to integrate material. There was live interaction, reading, slides to review, and short tests to measure the intake of the material - great to assess what needs more review or attention. This is a very interpersonal skill to learn, palm reading and I was super happy that I was able to at the end, read the palms! it felt like a little magic had weaved its way together, a spell cast and answered. I enjoyed all aspects of the learning and offering format. A certification at the end was truly appreciated and offers me confidence in having a legit starting point. Thank you fellow learners, Helene and Scarlet Sage for the experience! would totally recommend to anyone who is interested in learning more about palms and themselves!"
― Genevieve G
"Helene is a charismatic teacher and an a wonderful mentor and guide. I knew nothing about palmistry when I began this course, but Helene's classes are comprehensive and approachable. She breaks down stereotypes about palmistry and teaches that we can learn, grow, and support one another through palm reading. I am incredibly grateful to her for her support and guidance, and can't believe I've learned so much in six weeks!
― Aurora S
"The palm reading certification class was awesome! Helene was very willing to share her knowledge and experience, and treated us like old friends. It was an instant supportive community.
― Reneé P
EMBODIED LEARNING SUPPLY KIT
---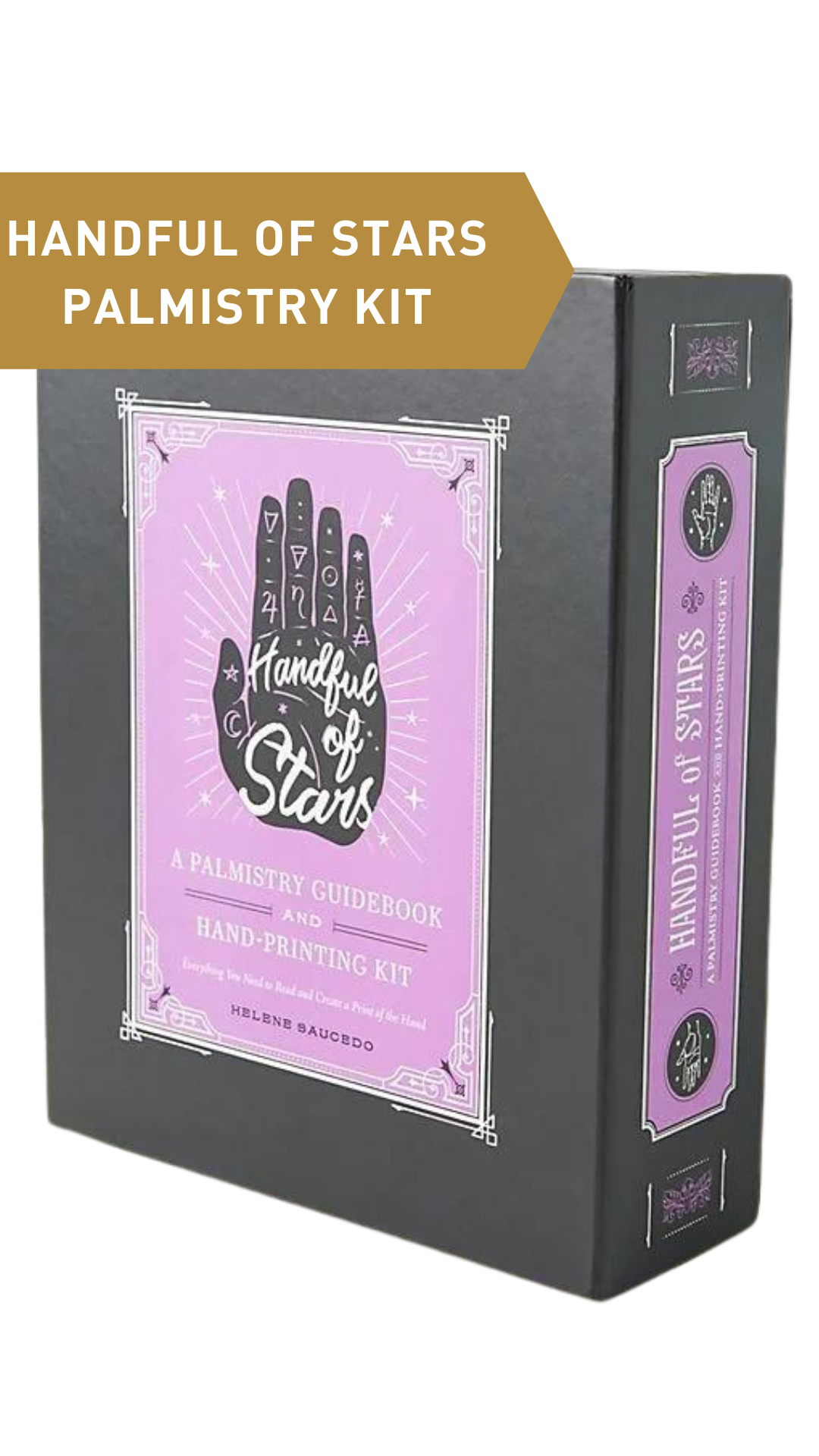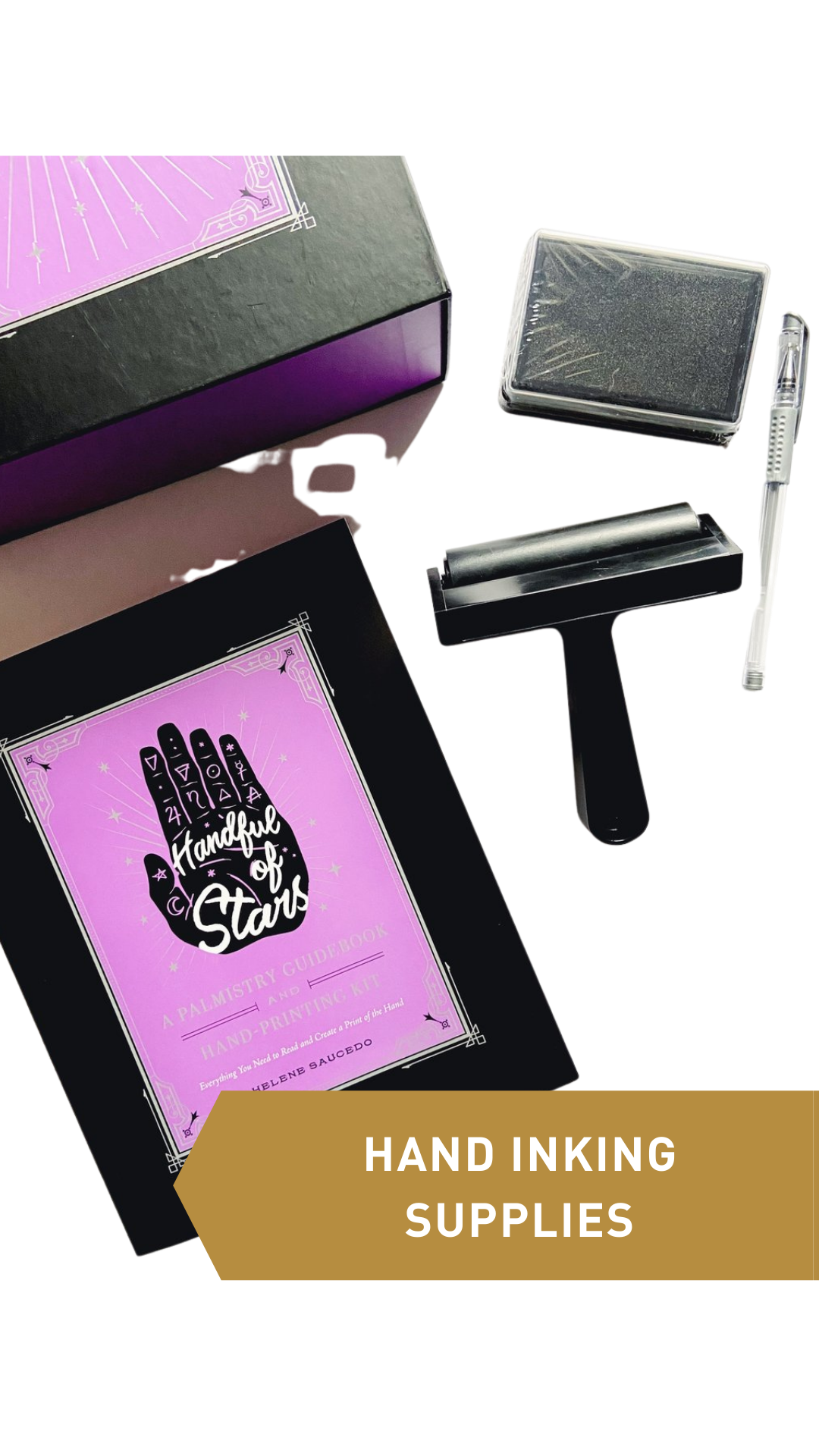 ---
---
Thanks! We will get back to you soon.
This field is required
This field is required
This field is required