ASTROLOGY FOR EMPOWERMENT,
SELF-REALIZATION AND DEEP AWARENESS
With the expansion of Astrology in the last few years it is becoming a household topic and we hear about it on the news, apps are created and so on.
But what do we actually know about it? It is very easy to get lost in all the different schools of Astrology, information circulating around and losing the core value and importance of this Cosmic tool. Finding out one's talents, lessons one comes to learn and master in this lifetime, strength and weak points is all in our chart.
Understanding the brilliant tool of Astrology can bring so much healing, joy and empowerment to anyone who wants to study their Cosmic blueprint. Astrology is a gift of the Universe to all of us. And getting to know ourselves through the tool of Astrology is a very special experience we are blessed to have access to
By taking this course you will be able to go through life with greater awareness and understanding certain aspects of yourself that have caused you some confusion or sense of duality in the past. Important thing to remember is that Every chart is perfect. So let's learn how to use your Chart as a valuable navigation tool to get the best out of this journey called life.
ASTROLOGY FOR EMPOWERMENT, SELF-REALIZATION AND DEEP AWARENESS
All classes are taught online via Zoom.
A SCARLET SAGE SCHOOL OF TRADITIONAL HEALING ARTS CERTIFICATION
All classes are ONLINE via Zoom.
1st class: August 13th
2nd class: August 27th
3rd class: September 10th
4th class: September 24th
5th class: October 8th
6th class: October 22nd
2.5 hr sessions -

15 hours Total -
WHO IS THIS CERTIFICATION FOR?
---
This course is perfect for anyone who wants to gain a deeper understanding of their soul blueprint and in detail workings of their Natal Chart. Once you get acquainted with your Natal Chart, so much potential and awareness about your life path and soul purpose can be revealed.
This 6 week beginner Astrology course is developed for anyone who has always wanted to be able to read their own birth chart but was overwhelmed by the amount of information floating out there, for anyone who has been exploring the art of astrology on their own but needs a clear and concise system to organize all this information, or anyone who wants to brush up on their astrological foundation and maybe get a new perspective.
The course will cover Astrology basics, key words and symbols and by the end of it you will have a completely new level of understanding of your Natal Chart and will be able to uncover the layers of your personal cosmic landscape. The curriculum and the framework of each class is really clear and straightforward . You will be receiving homework and additional resources after each class.
At the end of the course we will go over step by step Chart Delineation. You will be surprised how much clarity and understanding you will take away from the 6 week in depth course.
This course is a great way to kick start your journey of Natal Chart interpretation. You will leave the course with foundational astrology vocabulary, techniques that can help you read your own Natal Chart and do it for your loved ones.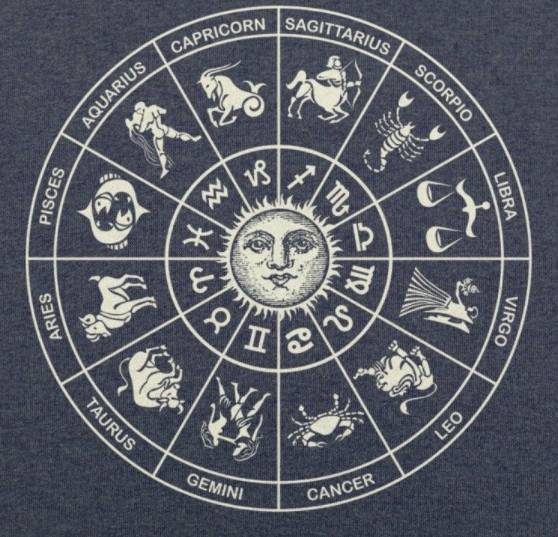 WHAT YOU WILL LEARN FROM THIS COURSE
---
History of Astrology
Different Schools of Astrology
In depth study of 12 Sign
Study of Personal Planets
Study of Social Planets
Study of Generational Planets
Houses in Depth
Aspects in Depth
Chart Interpretation Examples
How to Put it all together and start reading your own Birth Chart!
THE OUTLINE OF THE CERTIFICATION
Intro into Astrology/History/Elements/Qualities

12 signs/ 12 Archetypes/ Symbolism

House/Different House Systems

Planets/ Personal/Social/Generational

Aspects/Relationship between planets/Degrees

Chart Interpretation/Putting it all together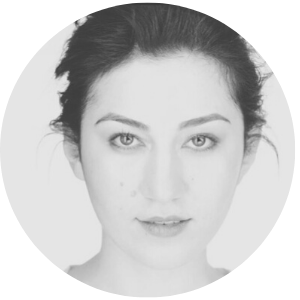 Mariana Balkar
Mariana is a Circassian astrologer, writer and creator.
Born and raised in an ethnically segregated area of Russia, where there was very little opportunity for change and social progress, she moved to the US at the age of 18.
Before pursuing astrology as a career she graduated from theater school in NYC, worked as an event organiser and grant writer for Environmental non-profit. All of those were valuable experiences but the sense of disconnect from initial aspirations started growing back in 2011, and that is when Astrology came into her life.
From the moment she started the exploration of the Cosmic language everything began to change and shift. Astrology has become a tool of self-discovery, slow unfolding of the potential and a language through which one can connect to the Cosmos.
Mariana has studied Astrology on her own for 4 years before she began taking courses at Moscow Academy of Astrology. She uses a mix of Modern and Traditional Astrology in her practice. And believes that the main purpose of her work is to help students and clients to find their own inner teacher, guide and connect to their unique path. Finding and nurturing your special gifts and your voice is what Astrology brings to the table. Mariana hopes that more and more people will embrace the Art of this beautiful practice.