AKASHIC RECORDS PRACTITIONER
ONLINE COURSE
Accessing the Akashic Records - a universal treasure trove of information - is everyone's birthright. Practitioner Rohini Moradi (of Magic Inclined) will be your guide through an intensive six-week course that will help you understand and navigate this infinite source.
Learning and utilizing the ancient tools and techniques provided in this course, you will be able to (among other things) access your own records, practice Akashic meditation, and discover ancestral patterns + past lives.
To help each student achieve a fine-tuned operating knowledge of Akashic wisdom, our communal experience will also include small group exercises, reading demonstrations, troubleshooting, and Q + A.
Rohini also has extensive experience starting and running several small companies, and is committed to dismantling the white supremacist corporate-capitalist establishment through independent, grass-roots community organization - so she will also be coaching you through the steps of setting up a thriving wellness business of your own.
AKASHIC RECORDS PRACTITIONER ONLINE COURSE
All classes are taught online via Zoom.
A SCARLET SAGE SCHOOL OF TRADITIONAL HEALING ARTS CERTIFICATION
1st class: October 21st from 6 to 7:30pm
2nd class: October 28th from 6 to 7:30pm
3rd class: November 4th from 6 to 7:30pm
4th class: November 11th from 6 to 7:30pm
5th class: November 18th from 6 to 7:30pm
6th class: November 25th from 6 to 7:30pm
$444
Rohini is happy to offer a 15% discount to anyone who identifies as someone from the BIPOC community. Please use code "AKASHIC" at checkout.
WHO IS THIS CERTIFICATION FOR?
---
This class is for anyone who wants to:
Learn how to read the Akashic records
Hone your skills in the practice and/or better understand how to navigate;
Add an offering to your existing practice
Gain additional spiritual skills, knowledge and perspective;
Discover a deeper sense of purpose and spark a spiritual journey;
Steep yourself in the language of mystics and sages
Connect and grow with a community of spiritually-driven practitioners
Start a wellness practice of your own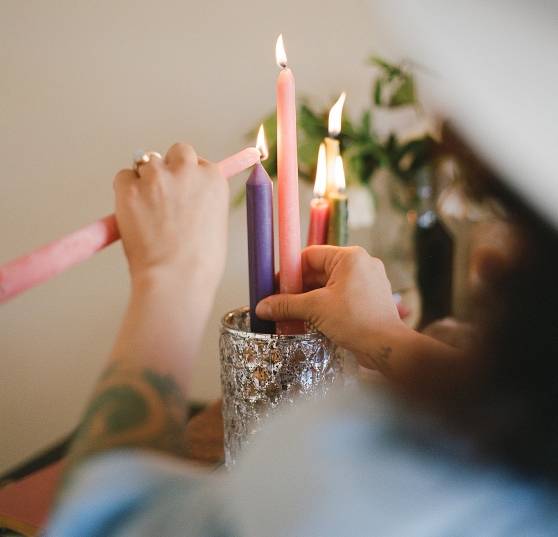 WHAT YOU WILL LEARN FROM THIS COURSE
---
What are the Akashic records?
How to access the Akashic records (tools, techniques, rituals, settings)
How to navigate the source; read, translate, describe and define
Reading your records, the records of others; pets, places & things
Ancestral patterns & past lives
How to set up an Akashic practice; incorporate into an existing practice
---
THE OUTLINE OF THE CERTIFICATION
How to read your own Akashic Records
Understanding the records
Different techniques
Tools
How to make smudge spray
How to read the Akashic records of other people
Akashic meditation
Breakout groups to practice
Troubleshooting
How to read the records of pets, places, and things
Akashic meditation
Reading demonstration
Troubleshooting
Ancestral patterns + Past lives
Guided ancestral meditation
Breakout groups to practice
Troubleshooting
Building an Akashic Practice
Website
SEO
Email list
Branding
Building an Akashic Practice
Incorporating Akashic Readings into an existing wellness practice
Going live with your new offering
Q & A
---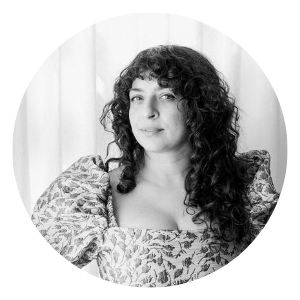 Rohini Moradi
Born into a spiritually-driven life in Tehran, Iran, Rohini and her family traveled throughout India during her formative years, devoted to a yogic life full of spiritual studies and meditation. Their path was altered by a massive religious-military upheaval in Iran, during which her and her family had to flee to the United States in 1989 as refugees. This uprooting caused a massive personal shift for Rohini from a spiritually-oriented existence to a material-oriented one, disrupting the cosmic connection to her higher-self and evaporating many of the deep understandings from her childhood.
She navigated through adolescence and early adulthood on this profane plane by trying to fit in and numb the pain.
She was called back to her soul, however, after the loss of her second daughter, Rishi - whose unexpected passing at two months of age shook the family with an insurmountable grief. Suddenly, all of the spiritual lessons from her past and connective work in her present were kicked into overdrive out of pure necessity. Nothing in the physical realm can remedy the pain of losing a child. But, in searching for a connection with Rishi, Rohini was able to rediscover the unlimited vibrational energy that connects us all to our higher purpose, and therefore re-connecting us to our own soul.