AKASHIC RECORDS PRACTITIONER
ONLINE COURSE
Accessing the Akashic Records - a universal treasure trove of information - is everyone's birthright. Practitioner Rohini Moradi (of Magic Inclined) will be your guide through an intensive six-week course that will help you understand and navigate this infinite source.
Learning and utilizing the ancient tools and techniques provided in this course, you will be able to (among other things) access your own records, practice Akashic meditation, and discover ancestral patterns + past lives.
To help each student achieve a fine-tuned operating knowledge of Akashic wisdom, our communal experience will also include small group exercises, reading demonstrations, troubleshooting, and Q + A.
Rohini also has extensive experience starting and running several small companies, and is committed to dismantling the white supremacist corporate-capitalist establishment through independent, grass-roots community organization - so she will also be coaching you through the steps of setting up a thriving wellness business of your own.
AKASHIC RECORDS PRACTITIONER ONLINE COURSE
All classes are taught online via Zoom.
A SCARLET SAGE SCHOOL OF TRADITIONAL HEALING ARTS CERTIFICATION
1st class: October 21st from 6 to 7:30pm
2nd class: October 28th from 6 to 7:30pm
3rd class: November 4th from 6 to 7:30pm
4th class: November 11th from 6 to 7:30pm
5th class: November 18th from 6 to 7:30pm
6th class: November 25th from 6 to 7:30pm
$444
Rohini is happy to offer a 15% discount to anyone who identifies as someone from the BIPOC community. Please use code "AKASHIC" at checkout.
WHO IS THIS CERTIFICATION FOR?
---
This class is for anyone who wants to:
Learn how to read the Akashic records
Hone your skills in the practice and/or better understand how to navigate;
Add an offering to your existing practice
Gain additional spiritual skills, knowledge and perspective;
Discover a deeper sense of purpose and spark a spiritual journey;
Steep yourself in the language of mystics and sages
Connect and grow with a community of spiritually-driven practitioners
Start a wellness practice of your own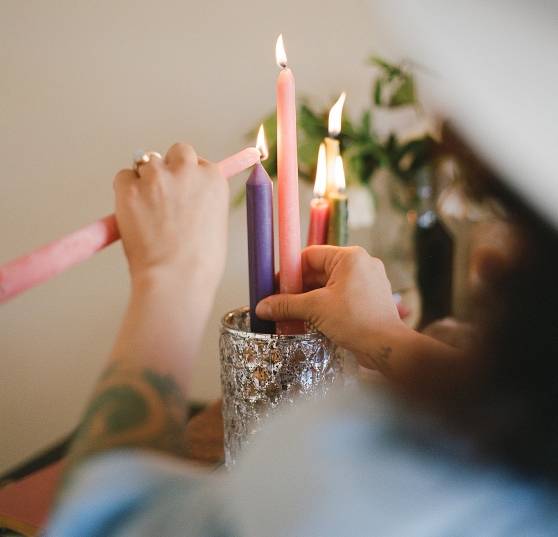 WHAT YOU WILL LEARN FROM THIS COURSE
---
What are the Akashic records?
How to access the Akashic records (tools, techniques, rituals, settings)
How to navigate the source; read, translate, describe and define
Reading your records, the records of others; pets, places & things
Ancestral patterns & past lives
How to set up an Akashic practice; incorporate into an existing practice
---
THE OUTLINE OF THE CERTIFICATION
How to read your own Akashic Records
Understanding the records
Different techniques
Tools
How to make smudge spray
How to read the Akashic records of other people
Akashic meditation
Breakout groups to practice
Troubleshooting
How to read the records of pets, places, and things
Akashic meditation
Reading demonstration
Troubleshooting
Ancestral patterns + Past lives
Guided ancestral meditation
Breakout groups to practice
Troubleshooting
Building an Akashic Practice
Website
SEO
Email list
Branding
Building an Akashic Practice
Incorporating Akashic Readings into an existing wellness practice
Going live with your new offering
Q & A
---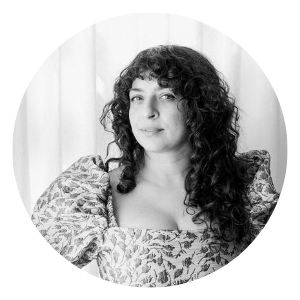 Rohini Moradi
Rohini was born in Iran as the daughter of Krishna Consciousness devotees, which is something most people have never heard of before - a Hindi Iranian! She traveled throughout India living temple-to-temple and practicing yoga every day, through a childhood steeped in spiritual activity... but she faced resistance when her family fled to the United States and had to acclimate to an entirely different worldview. Rohini was constantly churning along with the engine, but in doing so, she ran into a number of crossroads -- all of which returned her attention to spiritual inclinations. As an adult, Rohini had been evolving for years along with raising a family, and was in yoga teacher training while pregnant with her second daughter, Rishi. The overwhelming grief of Rishi's unexpected death at 2 months old converted her full attention and intention toward spiritual awakening and awareness. Rohini's whole family delved into 'Spirit Detective' work - and they have been on the case ever since! Rohini began a deeper study of reiki, meditation, and ancient witchcraft, and it was along this path that she discovered the Akashic records and was called upon to access them.
Rohini began by studying under Linda Howe. She took her learnings further and re-routed to allow herself to feel what everyone should feel when accessing and reading this incredible source: free, untethered to religion, unbridled by superficial expectations... basically - she incorporated her own magic to allow others to feel free to do the same in this practice. Rohini beloved that we all are, have always been, and will always be magic. Put simply, it is her joy to see people shining and using their force to elevate consciousness.
After experiencing first-hand what accessing and reading the Akashic records can do for healing the past and re-shaping the future, it has become Rohini's passion to share this knowledge. An eternal student - (saved by the bell!) - teaching has always been a natural outlet for the excitement she's feeling for any particular subject. Because the Akashic records are literally an infinite source, Rohini doesn't worry about this tap ever running dry.