Let the light in…on the darkest night of the moon. The dark of the new moon provides a powerful time to take stock, set intentions, and clear what's no longer needed in your life each month.
In this four-month circle, we'll meet once a month near the new moon to learn intention-setting and clearing practices, the effects of the moon on our lives, and how to fortify and nourish our bodies, minds, and spirits.
A SCARLET SAGE SCHOOL OF TRADITIONAL HEALING ARTS GROUP
You are invited to the New Moon Women's Circle, a monthly gathering for woman-identified people. We will meet near the new moon each month from September through December 2018 (specific dates and times below). Once the group starts, it will be closed. We ask that you commit to attending all four circles. The New Moon Women's Circle is hosted by Rachel Farinelli-Vita and Chiara Viscomi.
All classes are held at Scarlet Sage School of Traditional Healing Arts.
8 hours total - 4 sessions from 7p.m. to 9p.m.
All classes are held at Scarlet Sage School of Traditional Healing Arts (1193 Valencia St.San Francisco, CA 94110).
September 10, 7-9 p.m, October 8, 7-9 p.m, November 7, 7-9 p.m, December 5, 7-9 p.m.
---
Are you looking to connect more deeply to yourself and to like-minded people?

To learn how to work with the cycles of the moon—most specifically, the new moon, a time of wild potential to bring forth what you desire?

To set intentions on a monthly basis with the support of a community?

To learn practices to shed what is no longer necessary and become the most potent version of yourself?

To feel more empowered, supported, and inspired in your self-care?

 
What you will experience during our time together
---
Activities will include journaling, grounding meditation, ritual, breathwork, art making, learning about the astrological significance of each month's new moon, and more.
Each session will also include:
Homemade hot herbal tea served

A handout with a new moon ritual you can do at home

A 10% off coupon for Scarlet Sage (for use on the date of the circle)
THE OUTLINE OF THE CIRCLES
September 10, 7-9 p.m.: Introductions, honoring the recent new moon in Virgo
October 8, 7-9 p.m.: Deepening; honoring that night's new moon in Libra
November 7, 7-9 p.m.: Honing; honoring that night's new moon in Scorpio
December 5, 7-9 p.m.: Closing and integration; honoring the coming new moon in Sagittarius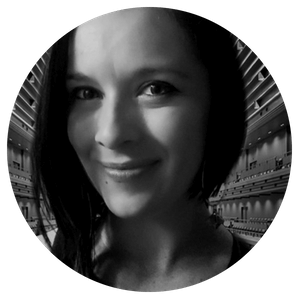 Rachel Farinelli Vita has integrated knowledge harvested from herbal plant medicine, Ayurvedic nutrition and balanced body health, reiki and crystal healing, yoga and somatic practice, music weaving, and meditation.
A graduate of New York University and California School of Herbal Studies, Rachel has studied with several teachers as well as grown, harvested, wildcrafted, and made food and plant medicine while traveling across Northern California, Colorado, India, and Europe. Today, Rachel continues to work her herbal magic as the medicine maker for Scarlet Sage's product line.
When Rachel is not busy with herbs, you will find her guiding somatic TrancePlant Journeys, hosting new moon women's circles, sharing insights into current astrology influences, and performing as a deep house DJ (Exoendo) at Burning Man and around the SF Bay Area.
---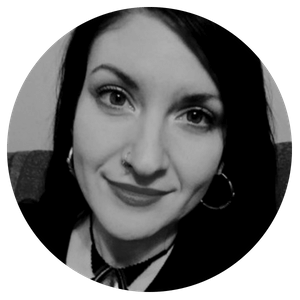 Chiara Viscomi, MA, LMFT is a psychotherapist in private practice in San Francisco, as well as a longtime writer in the healthcare and wellness field. She received her BA in psychology and BFA in drama from New York University, and her MA in counseling psychology with a certificate in creative expression at the Institute of Transpersonal Psychology.
She is passionate about embodied spirituality, depth psychology, expressive arts therapy, folk healing modalities, and integrative approaches to wellness. Chiara is also a musician and performing artist.
---
Sign up for our bi-monthly newsletter and get 10% off your first order. xo
Follow us