HERBALIST CERTIFICATION
SCARLET SAGE SCHOOL OF TRADITIONAL HEALING ARTS
"Welcome to the living tradition of herbalism. We evolved alongside nature, and plant medicines evolved alongside human stewardship. The way we engage with the phytochemical, energetic, and spirit of plants is changing to meet the challenges of the modern world. Our education is a confluence of wisdom traditions and fresh perspectives to grow a new generation of community and clinical herbalists."
— Kelsey Barrett,
Western Clinical Herbalist, Co-Director SOTHA
"Every day, I see people transforming their lives with the use of plants for medicine. The healing that comes from an herbal tea or tincture can be so profound, many are shocked their body could accomplish something so large with something seemingly so small. The reconnection to the tradition of herbal medicine often gives purpose and meaning, helping people understand the world around them more intimately. The practice of herbal medicine is everyone's ancestral tradition, and you deserve to find yours. The Earth has a voice, and it is speaking through the plants".
— Laura Ash,
Laura Ash, Clinical Herbalist, Owner of The Scarlet Sage Herb Co.
HERBAL IMMERSION ONLINE PROGRAM
In the Community Herbalist Earth Year you will learn to turn spice rack ingredients, neighborhood weeds, and commonly found market herbs into potent herbal medicines.
This 100-hour live online program focuses on understanding and supporting common ailments, personal ancestry, and how herbalism can seamlessly empower your daily life.
Through monthly medicine making classes in your home kitchen laboratory you gain confidence in basic preparations to apply herbs with clarity. In out of class community cohorts supervised by clinical herbalists, you are supported to complete homework assignments, stay engaged with the fellow classmates, and the practice of folk herbalism outside of your 100+ educational hours.
With an emphasis on your personal ancestry, you will dive into a self study of herbal medicines of your lineage and learn to make one traditional herbal preparation.
This course is truly for every human seeking to uplift the health and wellness of your friends, family and self.
All online classes are held on Zoom.
Apprentice Herbalist Water Year is the foundation of your clinical practice.
This 250-hour live online course is thoughtfully structured to build a comprehensive base for a clinically minded approach to herbal medicine. You will learn basic anatomy and physiology, energetics, aromatherapy, intermediate medicine making, plants spirit medicine practices and a cross cultural look at medicine systems that comprise North American Medicine. The course is experiential with monthly plant meditations and medicine making class in your home kitchen laboratory, allowing you to develop your direct sensory relationship to herbal medicine.
With extensive research and medicine making projects, you will engage with out of class community cohorts supervised by clinical herbalists, to complete 65+ herbal monographs, stay engaged with the fellow classmates, and the practice of clinical herbalism. You will leave as an apprentice herbalist, skilled in holistically identifying common pathologies from a cross cultural perspective, building basic herbal medicine formulas, intermediate medicine making, and plant spirit cleansing techniques.
All online classes are held on Zoom
In Clinical Herbalist Fire Year you will build your therapeutic skills to step into clinical practice.
This 200-hour live online/in-person hybrid course empowers your foundational understanding of herbalism with diagnostic skills, a rigorous investigation of pathology, advanced medicine making, and constitutional theory. You will learn how to sit in a session with clients and utilize your diagnostic skill sets to custom blend herbal medicine formulas.
With extensive case study research and advanced herbal formulations, you will engage with out of class community cohorts supervised by clinical herbalists to support you in the practice of clinical herbalism, complete 50+ herbal monographs, and to stay engaged with the fellow classmates.
With all of your herbal supplies shipped to your door before the year begins, you will have the necessities to build your professional apothecary throughout the Clinical Herbalist Fire Year.
We prepare our students with business classes for you to depart into the entrepreneurial wellness world with clarity. You will leave as a Clinical Herbalist, ready to sit in a session with clients, create lifestyle strategies, utilize tongue and facial diagnosis, and build custom formulas with precision.
Find grounded confidence to embark into professional practice as a clinical herbalist.
All online classes are held on Zoom
---
Have you noticed a constant curiosity about medicinal herbs? Or perhaps it's a calling to sit with your community to support them as they recover from illness?

Whether you are curious, passionate, or ready for a change of career into the world of herbal medicine, the School of Traditional Healing Arts (SOTHA) Herbalist Certification program can guide you into becoming a Community Herbalist (year 1), Apprentice Herbalist (year 2), and a Clinical Herbalist (year 3). Each of these herbalist certifications is a stepping stone to becoming a practitioner of herbal medicine.
Often, we witness students finishing their 100-hour Community Herbalist Certification and feel satisfied with their wisdom gained to support themselves and their immediate family. Other times, students are eager and dive into the Apprentice and Clinical Herbalist years of deep study, fulfilling their dreams of becoming a clinical herbalist with a private practice, a product line, or shifting a career into the herbal medicine industry.

A herbalist certification is a powerful tool to enhance your quality of life, your current healing arts practice, give meaning and purpose to your passion, while you're gaining knowledge and experience to be a healing resource for all of your community.
---
The process of becoming a herbalist encompasses connecting with your local bioregional healing plants, learning traditional diagnostic tools (e.g. pulse & tongue diagnosis), preparation of herbs into medicine, phytopharmacology, folklore, formulations, practitioner ethics, administering herbal medicine with precision, and self-care practices.
When you enter into the SOTHA Herbalist Certification program you will explore the diverse branches of herbal medicine and lifestyle practices that bring mind, body, and spirit into homeostasis. As you deepen your studies from Community Herbalist to Apprentice, then Clinical Herbalist, your depth of study builds upon itself, supporting the journey of graduating with the confidence to forge your own professional herbalist career.
You will find which avenue of herbal medicine resonates with you and cultivate that interest through case study review, medicine making projects, self-generated plant monographs, and ancestral research projects.
WHAT ARE THE COURSE OUTCOMES?
---
The completion of each year of herbalist training will advance you further to becoming a skilled practitioner, offering supportive guidance in natural health and self-care tools for yourself and your community.
You will be able to create advanced herbal to build your personal apothecary and craft custom herbal remedies for clients.
As a Clinical Herbalist you will have the ability to utilize pulse and tongue diagnosis when working with clients, creating a stronger foundation of understanding western and eastern energetics.
You will walk away from each year with a deeper understanding of your own ancestral healing, diving into your lineage of traditional medicine.
With business guidance infused throughout each year, you should finish your herbalist certification with knowledge to support your dreams.
OUR ONLINE HERBALIST CERTIFICATION COMES WITH:

LIVE SESSIONS AND SECURED ONLINE MATERIALS
Join our live classes and enjoy a 6-months access to all course material, audio and video content in our secured educational platform.

ORGANIC HERBS AND SUPPLIES
Enjoy an herbal product box filled with plant medicines, essential oils, and home medicine making supplies to set up your kitchen laboratory for the year.

EXCLUSIVE TRAINING MATERIAL BY RENOWNED HERBALISTS
Access professional courses created by our Registered Clinical Herbalists and Holistic Practitioners.
You will also get:
10% discount at Scarlet Sage Herb Co. in person and online

Student cohort groups with monthly meetings
"I had some folk herbal knowledge; the program opened my eyes to a whole world of plant medicine I knew very little of. It is much, much more comprehensive than I even imagined!'
― Randy, SF
"I love Scarlet Sage and when I saw that you were offering the certification, I just lit up inside. I was craving more plant people in my life and also wanted to learn about herbs that can benefit my health. I feel like this is just the beginning of a lifelong journey. I have learned a ton and have so many resources now to continue growing."
"I have always loved buying random teas or tinctures but not actually understanding why they make me feel certain ways. I'm finally understanding the herbs that I have been using for years. Now being able to understand why I loved drinking mint tea after lunch on stressful days in the office, or chamomile tea before bed, helped me make direct connections in my life."
BUILD YOUR HOME APOTHECARY
We provide herbs and supplies that you need to make medicine for the entire program.
Organic herbs from North American herb farms
Pranarom essential oils

Vegetable oils for skincare

Beeswax

Organic alcohol

Jars

Labels

Tea ball for herbal home brewing

School of Traditional Healing Arts tote bag

Herbal Workbook
HOW TO JOIN THE HERBALIST CERTIFICATION?
---
Our 2022 SOTHA Herbalist Certification is currently open for enrollment.
Have you already laid the groundwork for your adventures in the world of herbalism and want to go deeper?
Please email us to register for the Apprentice and Clinical Herbalist Years.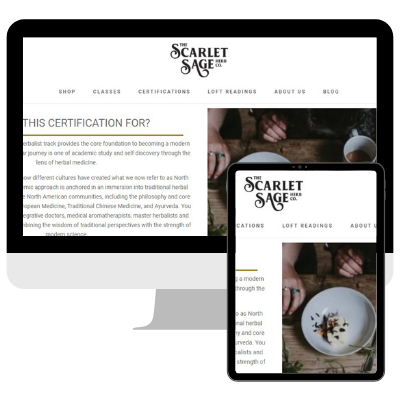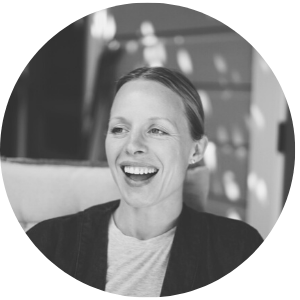 Laura Ash, Clinical Herbalist,

Owner of The Scarlet Sage Herb Co.
Laura Ash (she/her) is a clinical herbalist, a mother, a teacher, a dancer, a storyteller, and a social entrepreneur. In 2006, Laura graduated from The California School of Herbal Studies in Clinical Herbal Medicine while running a chai tea company, and in 2008, Laura co-founded Avra Organic Spa in San Francisco, founded Herbal Anthropology Project, 501(c)3 in 2011, and in 2015 acquired The Scarlet Sage Herb Co. Laura's current passions are in supporting feminist business principles and encouraging sound financial education for healers.
Laura has studied with many teachers; David Hoffmann, Matthew Wood, Dr. Vasant Lad, to name a few. She has also been a guest lecturer teaching Western herbalism at UW Madison. Laura has consulted with wellness start-ups exiting the Oxford School of Business. After living overseas in the UK and East Africa, Laura has felt a sacred obligation to support Indigenous People in their health sovereignty, and in 2011 she started a nonprofit called Herbal Anthropology Project which has protected Traditional Medicine through the framework of the Traditional Knowledge Division of the World Intellectual Property Organization. Laura's business education includes Goldman Sachs, social impact finance, Indigenous impact investing, and product development in the natural channel.
Laura currently lives in San Francisco, California with her two children and her partner.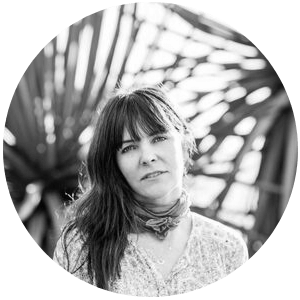 Kelsey Barrett, Western Clinical Herbalist, Co-Director SOTHA
Kelsey Barrett is a clinical herbalist on a mission to transform contemporary culture through the power of plants. Her approach is based on cultivating intimacy with self, health and the natural world by way of herbal medicine.
Kelsey's clinical practice focuses on herbal detoxification, high density nutrition, and the psycho-emotional roots of illness. Her therapeutic approach is collaborative and educational, centering client experience to reveal the psycho-emotional roots of disease and integrate lifelong strategies for wellness. Kelsey helps people reclaim their health from the modern world with strategies honed while recovering from her own chronic illness.
While working as the Director of Operations of Berkeley Herbal Center, Kelsey also taught Clinical Herbalism and oversaw the community clinic. She is now the Co-Director of Scarlet Sage School of Traditional Healing Arts in San Francisco, cultivating a new variety of Clinical Herbalism through convening diverse practitioners to seed a new generation of modern healers.
She has studied Clinical Herbalism at Berkeley Herbal Center, organic gardening at Esalen Institute in Big Sur, and with master herbalists Julia Graves, Matthew Wood and Dr. William Morris. Her herbal and environmental insights have been published in Vogue, Edible East Bay, GOOD Magazine and Gestalten. She is currently based in San Diego, and has a private practice across California, coaching clients in life-changing strategies for long term wellness.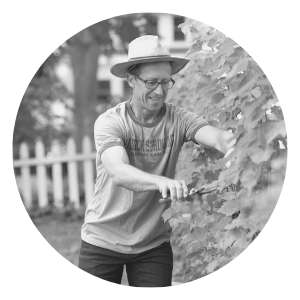 David Kiefer, MD
David Kiefer, M.D., is a board-certified family physician with extensive experience in botanical and integrative medicine. His research and teaching activities encompass both national and international universities and conferences, and he has a focus on Latin American ethnobotany and evidence-based herbal medicine.
Dr. Kiefer has medical licenses in Washington, Arizona, and, his
current residence, Wisconsin, where he is Clinical Assistant Professor in the Department of Family Medicine and Community Health at the University of Wisconsin-Madison.
Dr. Kiefer's past work included teaching naturopathic medical students at Bastyr University in Seattle, and supervising family medicine residents at a homeless youth clinic. He completed a fellowship at the Arizona Center for Integrative Medicine at the University of Arizona, where he was an Assistant Clinical Professor of Medicine for many years.
Dr. Kiefer graduated from the University
of Wisconsin Medical School in Madison, and completed his residency training at the Swedish Medical Center in Seattle.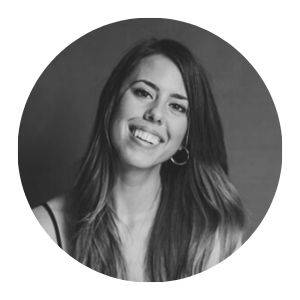 Claire Ragozzino, Certified Yoga Instructor and Ayurvedic counselor
Claire Ragozzino is a certified yoga instructor and Ayurvedic counselor with a background in holistic nutrition and natural cooking. Her work is dedicated to bringing yoga, Ayurveda, and nutrition to a modern lifestyle.
Claire holds a BA in International Affairs, concentrating her initial work on sustainable agriculture development and nutrition. In 2009, she completed her first 200hr yoga teacher training in Ashtanga Vinyasa Yoga which led her down a different path, moving from a life in policy towards a professional path of empowering individual wellbeing.
Over the last decade, Claire has deepened her work with additional studies and certifications in Ayurveda, Functional Yoga Therapy, Yoga Nidra, Non-Dual Tantra, and women's health. She also writes and photographs for online and print publications surrounding topics of food, culture, and our relationship to nature.
Her first book, Living Ayurveda, offers a comprehensive Ayurvedic cookbook and lifestyle guide. Claire currently works with clients around the globe and leads immersive workshops and retreats. Learn more about her work at www.vidyaliving.com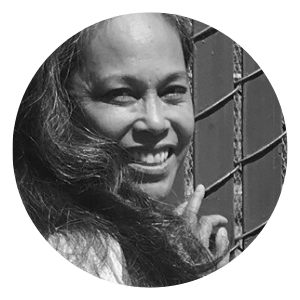 Holly Calica, Clinical Herbalist and Arts Educator
Co-Founder of Luna Nueva Wellness Collective and Kalingafornia Laga, she brings her experience as an educator, artivist, and herbalist to the San Francisco Bay Area by promoting Healers of Color, traditional arts and practices, and mentoring budding herbalists.  
Descended from Ilocano and Pangasinan grandparents from the Philippines, her work crosses media, culture, local community organizing and International solidarity work.
As a Cultural Worker preserving Indigenous Knowledge, Skills and Practices (ISKP) she participates in the revitalization of ancient practices as a means to overcome generations of colonial abuse and trauma in communities of Color. Her training in family bodywork through "Te Rongopae - A Clear Bright Horizon" and "Kawa Ariki - The Goddess Returns," along with her 30 years of experience in Philippine and African Diaspora dance and 40 years as a practicing visual artist and educator, have been the foundation for her well-being.
She revels in teaching about plant medicine, self-massage bodywork, dance, art and spiritual balance in order for everyone to learn about self-care and self-healing.
After her Clinical Training with the California School of Herbal Studies and the dhyana Center, her collaborative focus has been to provide holistic integrated care and education in private practice, clinical work and educational forums.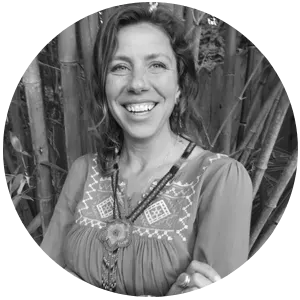 Madeleina Bolduc, CCH, CMT, Holistic Practitioner
Madeleina Bolduc, CCH, CMT has been cultivating the art of medicine and ritual for twenty-five years. Raised in the creative crucible of the Naropa University, she was trained by Tibetan meditation masters, artists and indigenous elders in the practices of everyday magic, consciousness and world wisdom traditions since she was a child.
She is a Holistic Practitioner, integrating Clinical Medical Herbalism, traditional foods, Chinese, Mayan, Tibetan and Energy Medicine, spiritual counseling, somatic practices, and indigenous wisdom, as given permission by her teachers. She is an educator of clinical and Elemental Herbal Medicine, a lineage holder of Buddhist meditation practices, a ceremony officiant, a bridge-builder between cultures, and an artist.
She has been both visiting teacher and core faculty at various herbal schools. Currently, Madeleina is teaching a myriad of classes, including the Elemental Herbal Wisdom Immersion that starts at the beginning of each year, and holds a private practice of 18 years. She was a student and friend since 1995 of the beloved, late Sobonfu Somé, is a devoted student of the illustrious maestro, Martín Prechtel since 2000, attending his school, Bolad's Kitchen for the last 10 years (www.floweringmountain.com), and is training with master teacher Adam Gainsberg in Open Human Heart work.
As a re-Weaver of Culture, Madeleina is passionately dedicated to the preservation and cross-pollination of intact wisdom and healing traditions, while infusing them with fresh color and perspective. She loves teaching people about the wonders of Plant Medicine, the Vitality of our Hearts, our relationships to the Elements and Holies of Nature, and the incredibly diverse ways in which we can come alive and Praise Life!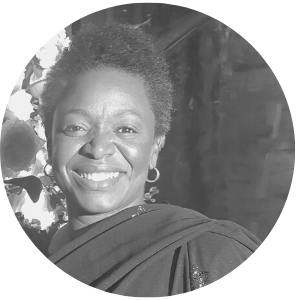 Shereel Washington, certified herbalist, professional dancer, instructor and choreographer, and martial artist.
Shereel Washington is a certified herbalist, professional dancer, instructor and choreographer, and martial artist. She is a progressive student at the California School of Herbal Studies with certificates in Body Systems and Herbal Crafting. She operates a home based business, ixalted natural body care & botanicals, https://www.facebook.com/ixaltednaturalbody/ in Oakland.
She was a guest speaker for the Wise Womb Way Virtual Symposium and was a panelist on the Women of Color panel on Racism: "Do You Walk In Our Shoes" at The Fall Herbal Symposium 2018.
Shereel teaches herbal classes and dance at the Northern California Women's Herbal Symposium.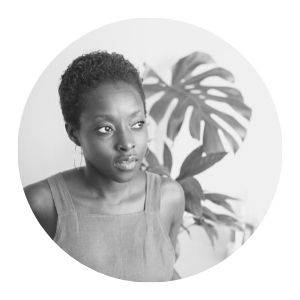 Aba Gyepi-Garbrah, Certified Aromatherapist
Aba Gyepi-Garbrah is the Certified Aromatherapist behind the Aba Love Apothecary brand. The love of plant medicine led her to a discovery of exotic flowers, precious oils, sacred woods and resins that were rich in telling the stories of nature's secrets.
In addition to holistic skincare, these discoveries led her to share her knowledge through teaching aromatherapy and botanical perfuming workshops.
Professional training at New York Institute of Aromatherapy cultivated her skills in olfactory art and natural healing through the senses.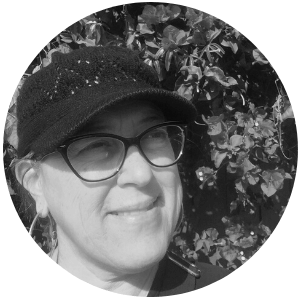 Lisa Fox LM, CPM
Lisa is a Clinical Herbalist, Holistic Gynecologist, Midwife, Wilderness First Responder, wildcrafter and medicine maker. She has been involved in community led healthcare since the mid 90's when she worked at the Berkeley Free Clinic as a medic and facilitated women's self help workshops to look at and understand our own reproductive anatomy.
Lisa has spent 25 years wandering in wild places to discover the magic and medicine of the natural world and, thanks to her many great teachers, has knowledge and experience of the healing properties of hundreds of medicinal plants.
She has offered care in a wide variety of settings including remote rural villages of southern Mexico, borderland birthing centers and homeless encampments of West Oakland.
As a Licensed Midwife, she has worked in integrated clinical settings to provide Holistic Gynecology and Midwifery services.
Lisa is passionate about Health Education with an emphasis on Self Care strategies, and is excited to share about the potent medicine of plants to promote community health and resilience.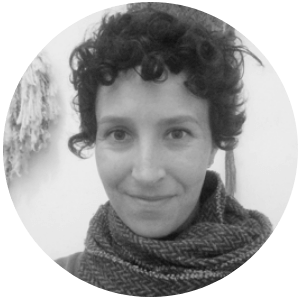 Tessa Kappe, Environmental Educator
Tessa Kappe is a creative, plant loving person from the Los Angeles mountain town of Topanga Canyon. She earned a B.A. in Politics with a concentration in Feminist Studies from UC Santa Cruz while immersed in bike culture, fermentation experiments and grassroots social justice organizing.
Tessa spent the last decade working as an environmental educator with Bay Area nonprofits, managing and leading programs innature connection, food justice and nutrition for city youth. Parallel to this work, she's designed art and gardening workshops for kids, led professional development workshops for teachers, worked in sustainable landscaping, studied horticulture at Merritt College, interned at The Edible Schoolyard Berkeley and been a Children's Docent in the San Francisco Botanical Garden.
She holds certificates in Permaculture Design from the Urban Permaculture Institute and Apprentice of Herbalism from Scarlet Sage School of Traditional Healing Arts, where she serves as botany teacher, cohort mentor and curriculum coach.
Tessa is inspired by the wisdom and beauty of nature, and her work is in service of healing our earth and its inhabitants.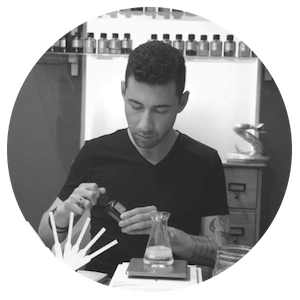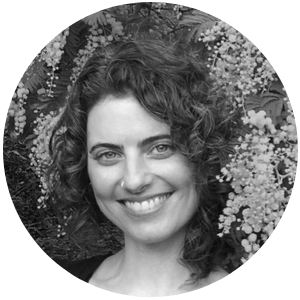 Sarah Jane Fairless, Clinical Western Herbalist
Sarah Jane Fairless is a clinical western herbalist, educator, and ardent lover of nature. Her passion was sparked by growing up and working on family farms alongside her grandparents who taught her about the intimate connection and bountiful rewards of stewarding the land and living in harmony with the seasons.
At the age of 18 she became the youngest educator to work at Slide Ranch, a non-profit organization that teaches sustainable food practices and environmental education to folks of all ages. She saw lives transformed by teaching where food comes from and how connecting what is on one's plate with the source blossoms into a deepening respect for nature. This experience fueled a decades-long study of nutrition and experimentation with a variety of whole foods based diets.
She found her happy place was in the kitchen working with the plants and creating delectable and healthy meals for her community. Incorporating spices and fresh herbs for flavor and health led her to the path of medicinal herbalism.
Sarah Jane completed a three year course of study and became a certified clinical western herbalist through the Ohlone Herbal Center in Berkeley, California. After her apprenticeship in the community clinic at Ohlone, she became a core faculty member teaching first and second year students.
Currently, Sarah Jane maintains a private clinical practice in San Francisco at her office located in the Mission district. She makes potent plant medicines and nourishing foods and teaches classes about herbal medicine and holistic self-care.
She enjoys providing first aid each year in the Wellness Den herbal clinic at Spirit Weavers Gathering. She thrills at the a-ha moment that always happens when people experience how nature profoundly supports us! It is her hope that this understanding creates a desire to honor and protect the natural world. She is dedicated to teaching and a continued study of sustainable methods to bring health and vitality into our communities and gardens.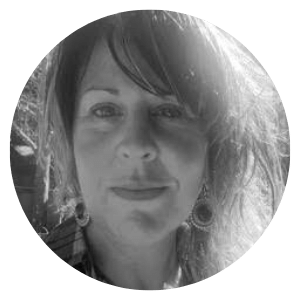 Drea Moore, MA. Licensed Massage Therapist, NAMA Certified Health Counselor, Certified Ayurvedic Yoga Teacher, Clinical and Community Herbalist
Drea describes her work as a delicious and creative mandala of radical ancient and modern practices served up with passion, presence and devotion. Influenced by punk rock, revolution, swamis, animals, poetry, music, art, literature, gardens, fashion, meditation, graffiti, landscapes, cooking and twelve step recovery, she practices Ayurvedic therapeutics, bodywork and pancha karma techniques out of dedicated treatment space in her home in Forestville and at the dhyana center in Sebastopol. Her favorite thing about this part of her life is trusting in the power of touch and plants, and witnessing the embodiment of her clients through the sacred and everyday elemental death/birth/rebirth cycles.
In acknowledgement of the spiritual call to action inherent in yoga and meditation, Drea commits her weekends to teaching by-donation Ayurvedic yoga out of a local community wellness center. She teaches mindfulness meditation, diaphragmatic pranayama and a slew of moves she gleaned from a Swami who blew through town for a few years during her early days of study. She invites her students to live and love yoga by ditching their smart phones and running with wild abandon into the nearby woods and fields to listen and feel and pulsate their energies.
When her hands aren't busy working on a body or in Anjali mudra, they are thrust into the earth, compost pile and roots and sprouts of a home grown medicinal garden modeled on the one just down the road at the California School of Herbal Studies where she formally trained. Calling herself "sober herbalist", Drea rocks thirteen years of active recovery from alcoholism and addiction and practices and teaches an aggressive non-alcoholic herbalism. She spends a fair amount of time denouncing the dominant narrative of alcohol in herbalist communities and is writing a book to advocate for an herbalism way beyond the tincture bottle. Her interns keep her medicine library organized, the jars real clean and the herb press on a tasty honey sweet slow drip of fresh and fresh dried plants and flowers. She is also a founding member of the Bay Herbalism Collective, a group of herbalists who run an even-smaller-than-a non-profit free mobile herb clinic serving small communities in need across Sonoma County.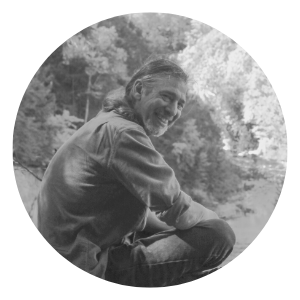 7Song, Herbalist
7Song is an herbalist, teacher, and naturalist residing in Ithaca, NY. He is the director and main instructor at the Northeast School of Botanical Medicine and is a founding member and practitioner at the Ithaca Free Clinic.
Some of his focuses in herbal medicine include herbal practice, free clinic work, first aid, wildcrafting, and botany.
He also spends a lot of taking photographs of things that run, crawl, fly, or photosynthesize.
Frieda

Kipar Bay RH, Clinical Herbalist
Frieda Kipar Bay RH is an herbalist, dancer, activist, writer, and mother - working on weaving a basket of wisdom out of these threads.  
Frieda has studied plant medicine formally for almost 15 years, completing in depth training with the California School of Herbal Studies, Aviva Romm, Matthew Wood, William Morris L.Ac., Margi Flint, and Brian LaForgia L.Ac, as well as coursework in TCM and Medical Chi Gong.
She began Taproot Medicine in 2010, developing a line of potent herbal syrups, and currently see clients, teach classes, and hosts an herbal apprenticeship (www.friedakiparbay.net).
She also volunteers with the Botanical Bus, teaches advanced coursework through Gathering Thyme Herb School, and is a Registered Herbalist with the American Herbalists Guild.
She lives and tends land in Southern Pomo Territory.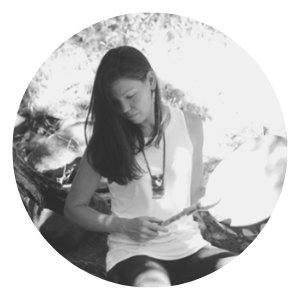 Shayne Case, Herbalist
Born from the forest's edge in southwestern Germany and hand fed by the prairie ghosts of her Lakota ancestry, Shayne Case derives her inspiration from these two disparate landscapes. The world of the unseen is her mother tongue and she uses this to bridge communication between the people who come to see her for healing and their spiritual guides.
Shayne is a mother, healer, teacher, writer, medicine maker, and an enrolled member of the Cheyenne River Sioux Tribe.
Each of these roles she holds with sacred intention and equal passion.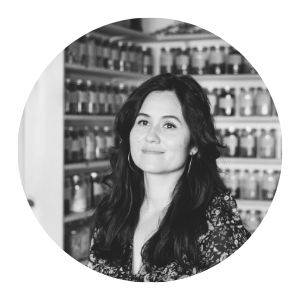 Erin Wilkins, Asian Herbalist and Japanese acupuncturist
Erin Wilkins is an Asian American herbalist and Japanese acupuncturist. Her clinical work is rooted in Eastern energetic theory with over a decade of focus on raw herbal decoctions based on TCM formulas.
She's the owner of Herb Folk- an herb shop and clinic in Petaluma, CA.
Erin holds a Masters degree from AIMC Berkeley and remains a dedicated activist at the intersection of herbalism, racial equity and environmental justice.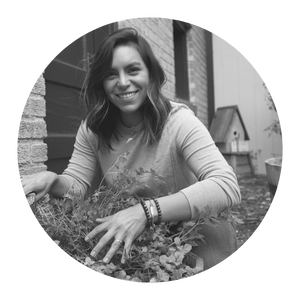 Yvonne Matthews, Herbalist
Yvonne Matthews, BCHN®, NC is a board-certified holistic nutritionist, herbalist, wellness advisor and educator. She believes strongly in bio-individuality, the idea that everybody is different and should be treated as such. She doesn't believe in diets, restriction and deprivation. While personalized nutrition and food is her focus, she works holistically, body, mind and soul and with herbs, supplements, habits and lifestyle shifts for optimal and lasting results.
She practices general nutrition but specializes in supporting athletes at all levels with peak performance, women's health including fertility and menstrual health, skin health, weight and body image, addictions, blood sugar balance, hormone balance, self-care, stress reduction and habit shifts! Her desire is to share her knowledge in a simple, practical and engaging way so you can feel like yourself again and enjoy life!
Yvonne received her B.S. from Georgetown University, her nutrition certification from Bauman College and is currently deepening her knowledge at Maryland University of Integrative Health for her Master of Science in Clinical Nutrition and Integrative Health.
You can learn more about her and her work at www.nutrition-designed.com or on Instagram @nutritiondesigned