COMMUNITY TAROT READER
CERTIFICATION
SCARLET SAGE'S SCHOOL OF THE TRADITIONAL HEALING ARTS
This 100-hour Community Tarot Reader certification is a part-time, 9 month course crafted for both beginning and advanced card readers.
All classes are held live online. Classes are one weekend per month starting August 2021 through April 2022.
Registration opens June 10.
100-hours of live, interactive, online education
One weekend per month for 9 months from 10AM - 4PM PT starting August 2021
August 21st + 22nd

September 11th + 12th

October 16th + 17th

November TBD

December TBD

January TBD

February TBD

March TBD

April 9th + 10th
---
As a student of ancient archetypes, you can learn the visual language of tarot to bring clarity and confidence to your readings. By building proficiency in your card reading skills, you can enter an evolutionary process of empowerment.
This class is perfect for someone who is interested in expanding their tarot hobby into an intentional practice, or needing personal support in a time of transition.
It's also crafted for people who are committed to learning from a diverse collection of teaching voices and those seeking self actualization.
You receive a curated box of tarot reading supplies at the beginning of the year for use during live classes and daily practice to help you seamlessly integrate tarot into your life.
You will emerge from this program as a certified Community Tarot Reader, able to access ancient archetypes to navigate the world with internal confidence and elevate the collective unconscious of your community.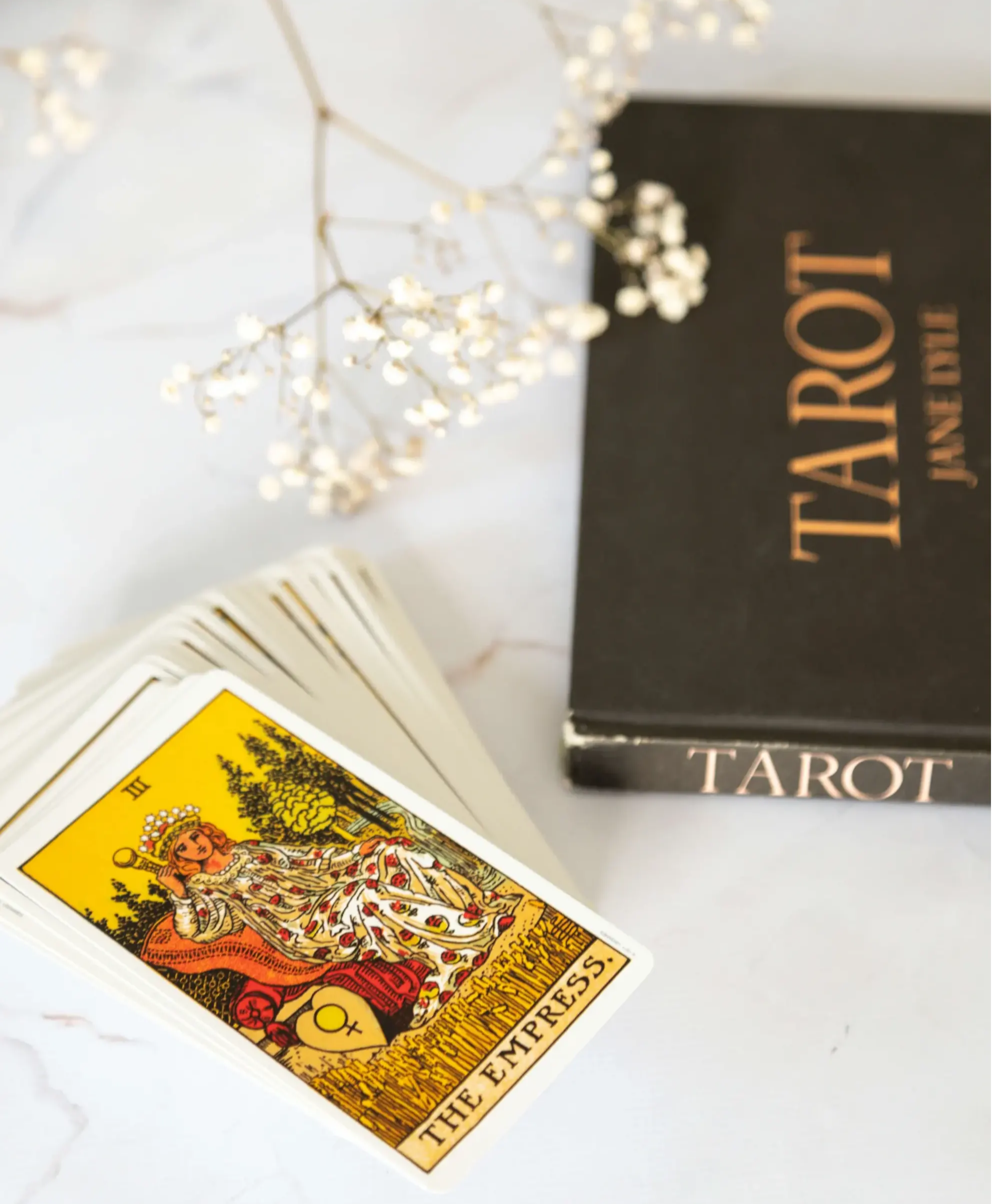 ---
This course is taught entirely through live, online instruction, featuring lectures, group tarot discussions, practice readings, and Q & A sessions.
Learning is supported through student cohort groups that meet regularly outside of course time and receive group mentorship from instructors to work through custom tarot case studies.
Unlike any other tarot certification available,
in this program you:
Have the unique opportunity to pursue individual inquiries, receive peer support, and cultivate real relationships with teachers and fellow students.
Engage in a daily card pull, reflective notations, and practice readings to enhance and support your tarot practice.
Explore the history of tarot, research your own ancestral archetypes, and discover your unique personal connection to this ancient healing practice.
---
The History of Tarot

Ancestral Innovation

Building Grounded Intuition

Ethics, Boundaries, and Holding Safe Space

Major Arcana

Minor Arcana - Active Suits +

Receptive Suits

Minor Arcana - Court Cards

Reversals -

Shadow Cards and the Soul

Spreads - Creating Context

Art History and Numerology

The Art of Storytelling in Tarot
Projects: Month-long personal journey into ancestral archetypes, cultivated daily tarot practice, creation of ancestral spread, and completion of community case study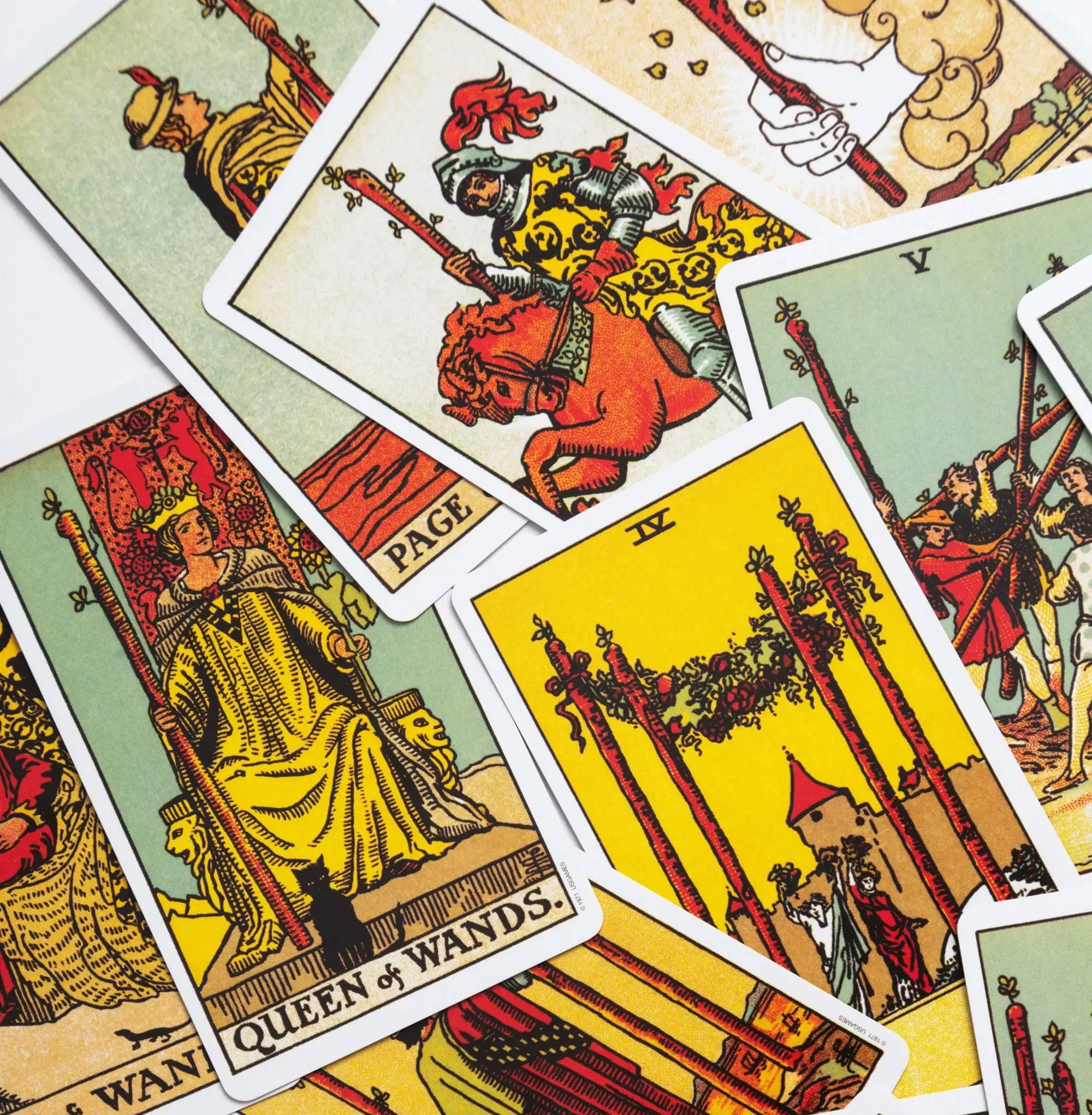 Evolve your sense of spiritual self.
Ground in your ancestral connection.
Become

a Community Tarot Reader.