COMMUNITY HERBALIST CERTIFICATION
The role of the community herbalist is one of great importance. It is the village healer who uses the healing herbs for their family and friends which is what we now call the Community Herbalist.
A SCARLET SAGE SCHOOL OF TRADITIONAL HEALING ARTS CERTIFICATION
COMMUNITY HERBALIST CERTIFICATION
Our Community Herbalist Certification is a part-time, 8 months course for the beginning herbalist. We will meet one weekend per month to dive into each course for their own wellbeing, the community with first aid, family wellness, and how to treat common ailments.
All classes are held at Scarlet Sage School of Traditional Healing Arts.
All classes are held at Scarlet Sage School of Traditional Healing Arts (1193 Valencia St.San Francisco, CA 94110).
Feb 9/10 10-5pm, March 9/10 10-5pm, April 6/7 10-5pm, May 4/5 10-5pm, June 1/2 10-5pm, July 6/7 10-5pm, August 3/4 10-5pm, August 31, Sept. 1 10-5pm
8 months, 100 hours: $2,500
In-house or Paypal Payment plans available. Please email sotha@scarletsage.com to apply.
Who is this certification for?
---
The Community Herbalist course is for the beginning herbal enthusiast that wants to dip their toes in what herbal medicine can do for themselves and their community.
Each person will have their own ancestral history to connect to, as well as the traditional and modern use of western herbs in this 8 month journey of self & plant discovery.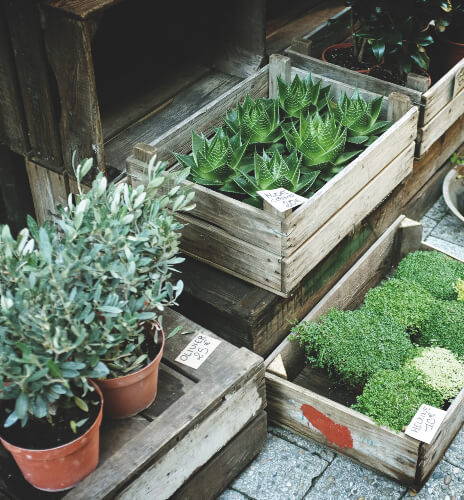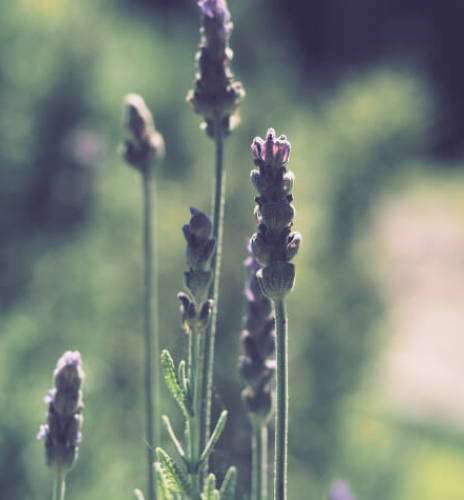 What you will learn from this Course
---
A Community Herbalist learns how to identify common medicinal herbs and how to make medicine from them, is versed in how to treat a cough, cold or flu, understands first aid.
They will understand these imbalances of the body and are empowered to remedy the body back to homeostasis with herbal medicine. 
THE OUTLINE OF THE CERTIFICATION
Feb 9/10: Ancestral Medicine - Honoring our Roots
March 9/10: Medicine Making - Teas, Tinctures, Glycerties
April 6/7: Body Systems- How Herbalists Understand the body - Ayurveda, Greek Humors, and Traditional Chinese Medicine
May 4/5: Materia Medica - Exploring Plants and their Medicinal Qualities
June 1/2: First Aid : Creating a First Aid Kit
July 6/7: Medicine Making: Salves and Ointments, Creams
August 3/4: Harvesting Medicine : Field Trip
August 31, Sept. 1: Final Projects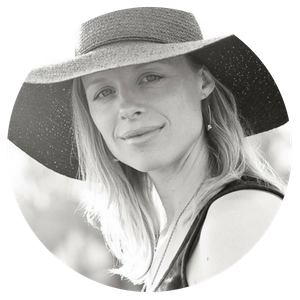 Laura Ash, Clinical Herbalist, Owner of The Scarlet Sage Herb Co.
Laura Ash is a clinical herbalist, mother of two, a queer woman, dancer, storyteller, and social entrepreneur. In 2006, Laura graduated from The California School of Herbal Studies in Clinical Herbal Medicine while running a chai tea company, and in 2008, Laura co-founded Avra Organic Spa in San Francisco.
Laura has studied in clinic and privately with many teachers; David Hoffmann, Matthew Wood, Dr. Vasant Lad, to name a few. She has also been a guest lecturer teaching western herbalism at UW Madison. After living overseas in the UK and East Africa, Laura has felt a sacred obligation to support Indigenous People in their health sovereignty, and in 2011 she started a nonprofit called Herbal Anthropology Project which has protected Maasai Traditional Medicine in Tanzania through the framework of the Traditional Knowledge Division of the World Intellectual Property Organization.
Laura currently lives in San Francisco, California with her two children and her partner, and is the owner of The Scarlet Sage Herb Co.
---
"Laura's competence and ability to communicate ancient herbal knowledge in a fun and beautiful manner makes me want to learn about herbalism every day!"
— Ruth A.
---
Dixie Pauline, RhAHG. Clinical, Registered Herbalist with the American Herbalist Guild.  
Dixie Pauline brings over a decade worth of healing experience as a clinical herbalist, hospice care provider, event medic, caregiver, herbal first aid trainer, and community organizer. Her healing work is rooted in a deep commitment and passion for health, wellness, justice. In addition, Dixie finds great passion and purpose in sharing the miraculous healing power of plant medicines with others. Her plant medicine practice is informed by her professional experience, her own healing journey, and organizing work with Traditional Elders over many years.
Dixie's background and experience in grassroots, community-led organizing, is what inspires her work that connects healing and transformation with organizing for justice and collective liberation. She is dedicated to exploring the use of plant medicines for healing from individual and collective trauma stemming from oppression.
Trained as a Wilderness First Responder and Emergency Medical Technician, Dixie Pauline has coordinated herbal first aid clinics and wellness spaces at gatherings, campaigns and frontline/campaign actions across the country. Dixie is also a volunteer with MASHH (Medicine For All Seeking Health and Healing), a collective who provides herbal education, first aid and wellness clinics at large outdoor gatherings, resistance campaigns, and disaster zones in the Pacific West Coast. She has maintained a steady clinical herbal practice in Lisjan/Ohlone Territory, known as the San Francisco Bay Area, since 2008.
---
COMMUNITY HERBALIST CERTIFICATION
Sign up for our bi-monthly newsletter and get 10% off your first order. xo
Follow us