CLINICAL HERBALIST

CERTIFICATION
Our Clinical Herbal Medicine track is for anyone who has the desire to become a clinical herbalist with foundations in both Medical Herbalism and multicultural traditional medicine systems. Our first year course, the Earth Year, is the core foundation to diving into the depths of what a Clinical Herbalist can be.
A SCARLET SAGE SCHOOL OF TRADITIONAL HEALING ARTS CERTIFICATION
CLINICAL HERBALIST CERTIFICATION - YEAR 1 - EARTH
Clinical Year 1 is part-time, 8 month, 400 hours program. This is a comprehensive foundation of herbal education. This course can be taken as a stand alone year or as the first year of a three year Clinical program at the Scarlet Sage School of Traditional Healing Arts. These first 400 hours can be used for American Herbalist Guild (AHG) application to become a Registered Herbalist.
We will meet 2 weekends per month and every Monday evening (every other Monday classes are held virtually via Zoom).
Classes are held at Scarlet Sage School of Traditional Healing Arts and on Zoom.
In-house or Paypal Payment plans available. Please email sotha@scarletsage.com to apply.
Scholarship applications, please email sotha@scarletsage.com to know more.
All classes are held at Scarlet Sage School of Traditional Healing Arts (1193 Valencia St.San Francisco, CA 94110).
From March 14, 2020 to November 15, 2020 (break in July)
17 weekends and 30 Mondays
Monday 6-9 pm + Every Other Saturday & Sunday, 10-5 pm
Who is this certification for?
---
The Earth (first) year of the Western Herbal Medicine Clinical Track is the core foundation to become a modern herbal practitioner. This first year is a journey of both academic and ancestral connection.
You will gain knowledge of the healing classics of traditional European herbal medicine infused with the strength of modern science in: Anatomy, Physiology, body systems, and western herbal materia medica.
Our academic approach is anchored in and complemented by a generous multicultural immersion into traditional herbal medicine systems, philosophy and the core pharmacopeia of: TCM, Ayurveda, North American, Traditional European Medicine. Not only does this support a diverse lens to apply herbalism, it empowers each student in the research and experience of their own ancestral plant medicines.
This melding of traditional medicine systems, classical education, science and hands on experience is uniquely supportive for the person who is looking to become a clinical western herbalist, works in the healthcare field and seeking an authentic integrative herbal medicine education, diving into a botanical product line and wants a stronger understanding of the medicine of plants, a desire to work in a healing career, and those who are called to an herbal way of life.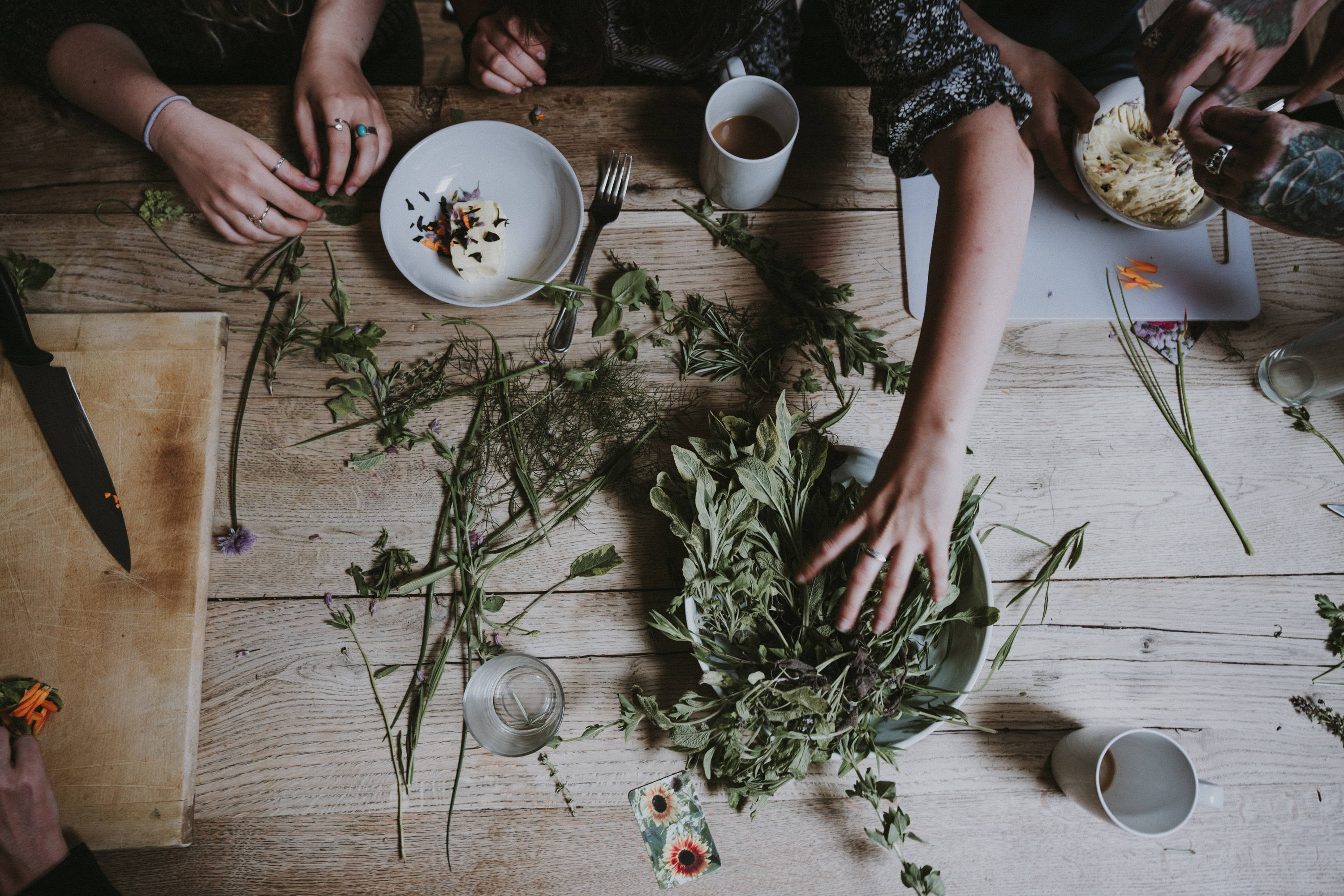 What you will learn from this Course
---
In this 400-hour Clinical Herbalist Certification you will build the foundations you need to dive deep into the world of herbal medicine. With classes focused on clinical knowledge, medicine making, body systems, and herbal medicine entrepreneurship, you can build your professional career as a western clinical herbalist.
We infuse this mix of academic and ancient exploration with an embodied hands on exploration of the natural world with field trips, growing plant medicine, first aid, and monthly medicine making projects.
In this course, you will learn:
Multicultural medicine system frameworks: TCM,

Ayurveda, Medical Herbalism

Herbalism for spiritual disease

Monthly medicine making class

Growing and harvesting medicinal herbs in a local SF Community Garden

First Aid

Aromatherapy: extraction methods, supply chain, blending

Nutrition

Botany

Body Systems

Two field trips into the mountains and coastline of

California
How this course will prepare for a career in herbalism?
---
Passionate about herbalism but not sure if it can become a lucrative full time business?
Create stability in your career by focusing your education. When you enter into the Scarlet Sage Clinical Western Herbalism program, you choose a specific field of study in your third year to develop through an herbal apprenticeship. Apprenticeships are the traditional way herbal knowledge was transmitted, however it's a rare opportunity in our modern times. At SOTHA we're revitalizing this cultural framework.
Apprenticeship tracts include:
Botanical Beauty: Product line creation and medicine making, preservation, sustainable supply chain, apprenticing with a successful local product line.

Perfumery: aromatherapy, aromacology, formulating, extraction methods, toxicology, building a product line.

First-Aid: legal considerations, best first-aid plants and preparation, first-aid for climate disaster and relief, trauma-informed care, first-aid tent set-up, 1 week of working in first-aid care at a community event.

Clinical practice: In 2021 SOTHA is launching a Community Clinic in San Francisco. You will have the opportunity to work weekly directly with clients, supervised by a teacher. Using your diagnostics skills of pulse and tongue, custom plant medicine formulating, you will work with individual clients long term over one year.

Earth Cultivation: Through an alliance with a local farm we will have seasonal seeding, cultivation and harvesting of medicinal herbs. Ritual of land based traditions.
Within all apprenticeship tracts, you'll also receive a foundation of three years of herbal business entrepreneurship courses including: business legal structures, marketing, branding, financial tools and organization, e-commerce, social media, and more.
We'll teach you how to work equally in your herbal medicine business and on your business!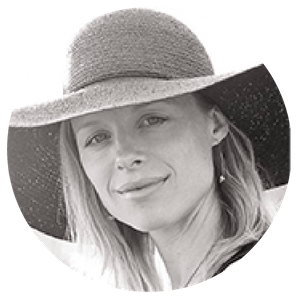 Laura Ash, Clinical Herbalist, Owner of The Scarlet Sage Herb Co.
Laura Ash is a clinical herbalist, mother of two, a queer woman, dancer, storyteller, and social entrepreneur. In 2006, Laura graduated from The California School of Herbal Studies in Clinical Herbal Medicine while running a chai tea company, and in 2008, Laura co-founded Avra Organic Spa in San Francisco.
Laura has studied in clinic and privately with many teachers; David Hoffmann, Matthew Wood, Dr. Vasant Lad, to name a few. She has also been a guest lecturer teaching western herbalism at UW Madison. After living overseas in the UK and East Africa, Laura has felt a sacred obligation to support Indigenous People in their health sovereignty, and in 2011 she started a nonprofit called Herbal Anthropology Project which has protected Maasai Traditional Medicine in Tanzania through the framework of the Traditional Knowledge Division of the World Intellectual Property Organization.
Laura currently lives in San Francisco, California with her two children and her partner, and is the owner of The Scarlet Sage Herb Co.
"Laura's competence and ability to communicate ancient herbal knowledge in a fun and beautiful manner makes me want to learn about herbalism every day!"
— Ruth A.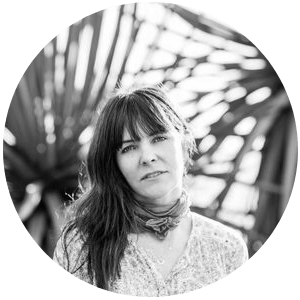 Kelsey Barrett, Western Clinical Herbalist, Co-Director SOTHA
Kelsey initiated her herbal studies on a pilgrimage to France, gathering wisdom from traditional European medicine masters.
She expanded her engagement with the plant world through an apprenticeship in organic farming at Esalen Institute in Big Sur, California, followed by three years of study in Western Herbalism at the Ohlone Herbal Center in Berkeley, California. She then sharpened her herbal application skills in a three-year mentorship with Dr. William Morris in Ding lineage pulse diagnosis.
Kelsey brought her Clinical and Wellness Advocacy work to her community as the creator and lead coordinator of Spirit Weavers Gathering Wellness Den, for five years. Served as a Director at Ohlone Herbal Center for three years, while on core faculty teaching European and clinical herbalism, diagnostics, and supervising students in the Community Clinic. She now works as the Co-Director and core faculty member of the Scarlet Sage School of Traditional Healing Arts.
Kelsey's herbal and environmental insights have been published in Vogue, Edible East Bay and GOOD Magazine.
She is now based in San Diego and have a private practice across California, counseling students and clients on creating life-changing strategies for wellness.
Prior to her work with plants, Kelsey worked as a technical designer and designer in the fashion industry for eight years in New York and LA, for Marc byMarc Jacobs and Everlane. Her natural love of and skill in product design informs how she approaches healing work and medicine making, as an act of creating and manifesting beauty.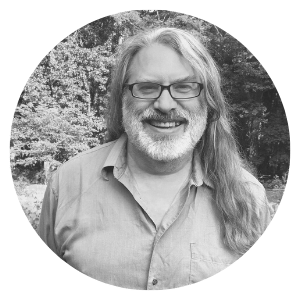 Matthew Wood, Traditional Western Herbalist
Matthew Wood has been a practicing herbalist since 1982. In a period when many authors and lecturers are merely "arm chair herbalists" who offer theories and opinions based on book learning, and others have turned to the exotic traditions of India or China, he has been an active practitioner of traditional Western herbalism.
He has helped tens of thousands of clients over the years, with many difficult health problems. While Matthew believes in the virtue of many other healing modalities, he has always been inspired to learn, preserve, and practice the tradition of herbal medicine descending to us from our European, Anglo-American, and Native American heritage.
He is a member of the American Herbalists Guild (registered herbalist) and has earned his Masters of Science degree from the Scottish School of Herbal Medicine (accredited by the University of Wales).
Susan Carter, Licensed Acupuncturist and Herbalist
Susan Carter is a Licensed Acupuncturist and Herbalist certified by the California Acupuncture Board (CAB) and the National Certification Commission for Acupuncture and Oriental Medicine (NCCAOM). Her approach offers a unique blend of acupuncture, herbal medicine and nutritional guidance that is deeply attuned to the needs and desires of each patient.
Susan began her graduate studies at the New England School of Acupuncture in Boston, Massachusetts and completed her degree here in San Francisco at the American College of Traditional Chinese Medicine. Since earning her license, she has completed advanced trainings with Dr. Richard Teh-Fu Tan in pain management and internal medicine, and Sharon Weizenbaum in all stages of women's health including menstruation, fertility, pregnancy, postpartum and menopause.
As an acupuncturist, she has worked in a diverse array of settings. Her favorites include the Charlotte Maxwell Integrative Cancer Clinic, an organization providing integrated medical care and support services to underserved women with cancer, and The Stay In Touch Center, where she served Veterans with PTSD and chronic pain.
Susan provides compassionate care that is both gentle and effective and is grateful for the opportunity to practice a comprehensive system of healthcare that provides lasting results and ongoing relief.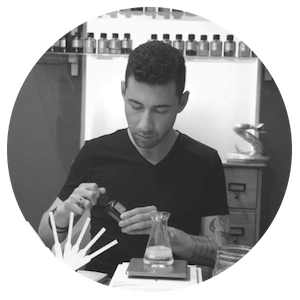 Mauricio Garcia, Natural Perfumer and Certified Aromatherapist
Mauricio Garcia is a natural perfumer and certified aromatherapist based in San Francisco, California. His fascination with the botanical world began in his abuela's small, yet flourishing garden in foggy South San Francisco: the fruit trees and the roses, the yerba buena and other herbs that grew in clay pots, the wall of fragrant jasminum polyanthum that seemed to always be blooming.
After devouring every book he could on herbalism, folklore, the occult and witchcraft at local libraries and bookstores, he began an apprenticeship with a local herbalist in 2005.
In 2011, he graduated from San Jose State University with degrees in Journalism and Graphic Design, with a minor in Complementary and Alternative Health Practices research. He was quickly drawn into the natural beauty industry, where he grew his career and specialization until he was called to transition into the world of fine fragrance.
Herbcraft Perfumery was originally Herbcraft Skincare, an herbal skincare line that focused on nourishing, plant-based formulas. After long consideration, and a particularly vivid dream, Herbcraft Perfumery was conceived. Each Herbcraft fragrance captures the essence of a particular spirit of situation or space using botanical and natural materials of the highest quality, along with traditional and inventive perfume (as well as more esoteric) techniques.
Through Herbcraft Perfumery, Mauricio teaches classes on natural perfumery and aromatherapy, as well as formulates bespoke fragrances for individuals and indie product lines.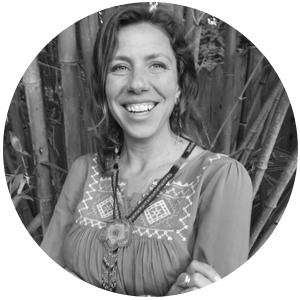 Madeleina Bolduc, CCH, CMT, Holistic Practitioner
Madeleina Bolduc, CCH, CMT has been cultivating the art of medicine and ritual for twenty-five years. Raised in the creative crucible of the Naropa University, she was trained by Tibetan meditation masters, artists and indigenous elders in the practices of everyday magic, consciousness and world wisdom traditions since she was a child.
She is a Holistic Practitioner, integrating Clinical Medical Herbalism, traditional foods, Chinese, Mayan, Tibetan and Energy Medicine, spiritual counseling, somatic practices, and indigenous wisdom, as given permission by her teachers. She is an educator of clinical and Elemental Herbal Medicine, a lineage holder of Buddhist meditation practices, a ceremony officiant, a bridge-builder between cultures, and an artist.
She has been both visiting teacher and core faculty at various herbal schools. Currently, Madeleina is teaching a myriad of classes, including the Elemental Herbal Wisdom Immersion that starts at the beginning of each year, and holds a private practice of 18 years. She was a student and friend since 1995 of the beloved, late Sobonfu Somé, is a devoted student of the illustrious maestro, Martín Prechtel since 2000, attending his school, Bolad's Kitchen for the last 10 years (www.floweringmountain.com), and is training with master teacher Adam Gainsberg in Open Human Heart work.
As a re-Weaver of Culture, Madeleina is passionately dedicated to the preservation and cross-pollination of intact wisdom and healing traditions, while infusing them with fresh color and perspective. She loves teaching people about the wonders of Plant Medicine, the Vitality of our Hearts, our relationships to the Elements and Holies of Nature, and the incredibly diverse ways in which we can come alive and Praise Life!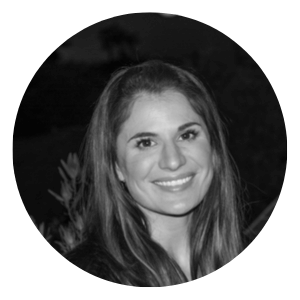 Sarah Buscho, Clinical Herbalist and Natural Perfumer
Sarah Buscho grew up running barefoot and wild in a California garden, weeding vegetables, climbing trees and making things from the plant world. The smells of the ripe berries, flowers, and leaves left a lasting impression. In 2010 Earth Tu Face was born out of her desire to create a direct connection to nature. Drawing inspiration from the circular nature of ecosystems and the healing powers of botanicals Sarah has a passion for sustainable business ensuring packaging, ingredients, and sourcing are environmentally friendly.
She is a clinical herbalist, and a natural perfumer bringing the art of perfumery to her profession. From simple mixes of pure raw materials to exquisite and complex blends Sarah has experience creating products ranging from fine perfume, personal, household and even hair care.
Her favorite materials are made from flowers, barks, seeds, leaves, twigs, roots, fruits, minerals and rinds.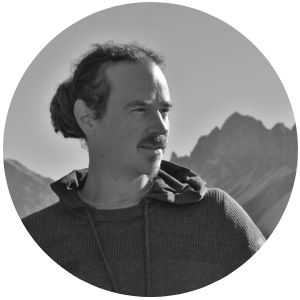 Guido Masé RH (AHG), clinical herbalist and herbal educator
Guido Masé RH(AHG) is a clinical herbalist, herbal educator, and garden steward specializing in holistic Western herbalism, though his approach is eclectic and draws upon many influences. He spent his childhood in Italy, in the central Alps and in a Renaissance town called Ferrara. After traveling the United States, he settled into Vermont where he has been living since 1996.
He is a founder, faculty member and clinical supervisor at the Vermont Center for Integrative Herbalism, a 501(c)(3) non-profit herbal medicine clinic and school that provides comprehensive services focused on whole plants and whole foods. He serves as herbalist and senior scientist at Traditional Medicinals, where he works on research, development, formulation and education for herbal teas, supplements, and Urban Moonshine bitters and tonics. He is a founding member of the Burlington Herb Clinic, a worker-owned herbalist cooperative where he houses his clinical practice. He participates in herbal education at the University of Vermont, and is the author of The Wild Medicine Solution: Healing with Aromatic, Bitter and Tonic Plants (Healing Arts Press, 2013) and DIY Bitters: Reviving the Forgotten Flavor (Fair Winds Press, 2016). He is currently developing the integrative herbal medicine department at Wasso District Hospital in Loliondo, Tanzania - an underserved rural hospital in the Maasai steppe on the edge of the Serengeti.
Guido's style focuses on conveying the interconnections within the human organism and between the organism and its surrounding ecology. He has a constant eye on the amazing beauty such study reveals: at any level, and in many different "languages", herbs mirror people, the plant and animal kingdoms grew up together as complements. Such a relational awareness provides meaning and context, critical elements to understanding and healing.
At home, he spends time with his wife Anne and daughter Uli. He enjoys cooking and eating with family and friends, writing on topics in herbal medicine and human physiology, playing music, and experimenting with distillates and novel herbal formulae. Time alone is usually spent running on road and trail (often in the very early morning).
Guido works clinically and teaches as a professional member of the American Herbalists Guild, and is a part of United Plant Savers and the American Botanical Council.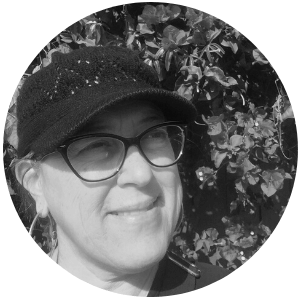 Lisa Fox LM, CPM
Lisa is a Clinical Herbalist, Holistic Gynecologist, Midwife, Wilderness First Responder, wildcrafter and medicine maker. She has been involved in community led healthcare since the mid 90's when she worked at the Berkeley Free Clinic as a medic and facilitated women's self help workshops to look at and understand our own reproductive anatomy.
Lisa has spent 25 years wandering in wild places to discover the magic and medicine of the natural world and, thanks to her many great teachers, has knowledge and experience of the healing properties of hundreds of medicinal plants.
She has offered care in a wide variety of settings including remote rural villages of southern Mexico, borderland birthing centers and homeless encampments of West Oakland.
As a Licensed Midwife, she has worked in integrated clinical settings to provide Holistic Gynecology and Midwifery services.
Lisa is passionate about Health Education with an emphasis on Self Care strategies, and is excited to share about the potent medicine of plants to promote community health and resilience.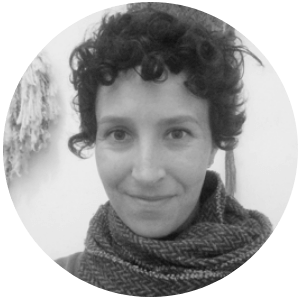 Tessa Kappe, organic gardener, artist and environmental educator
Tessa Kappe is an organic gardener, artist and environmental educator who connects city youth to nature. She hails from the L.A. mountain town of Topanga Canyon and grew up camping, hiking and adventuring in the landscapes of California. Tessa earned a B.A. in Politics with a concentration in Feminist Studies from UC Santa Cruz, while immersed in bike culture, fermentation experiments and social justice organizing. She studied horticulture at Merritt College, interned at The Edible Schoolyard Berkeley, and deepened her relationship with plants through sustainable landscaping companies and as a Children's Docent in the San Francisco Botanical Garden.
She also holds certificates in Permaculture Design from the Urban Permaculture Institute and Community Herbalism from Scarlet Sage SOTHA. She has independently designed and led art and gardening workshops for kids, and professional development for teachers, and currently manages the education programs for the nonprofit organization CUESA.
Tessa is inspired by the power, wisdom and beauty of nature, and her work is in service of healing land, people and community.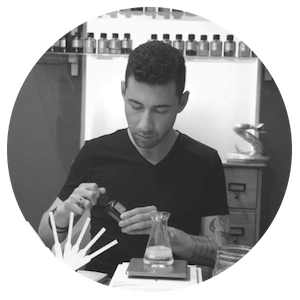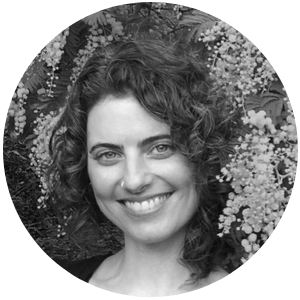 Sarah Jane Fairless, Clinical Western Herbalist
Sarah Jane Fairless is a clinical western herbalist, educator, and ardent lover of nature. Her passion was sparked by growing up and working on family farms alongside her grandparents who taught her about the intimate connection and bountiful rewards of stewarding the land and living in harmony with the seasons. At the age of 18 she became the youngest educator to work at Slide Ranch, a non-profit organization that teaches sustainable food practices and environmental education to folks of all ages. She saw lives transformed by teaching where food comes from and how connecting what is on one's plate with the source blossoms into a deepening respect for nature. This experience fueled a decades-long study of nutrition and experimentation with a variety of whole foods based diets.
She found her happy place was in the kitchen working with the plants and creating delectable and healthy meals for her community. Incorporating spices and fresh herbs for flavor and health led her to the path of medicinal herbalism.
Sarah Jane completed a three year course of study and became a certified clinical western herbalist through the Ohlone Herbal Center in Berkeley, California. After her apprenticeship in the community clinic at Ohlone, she became a core faculty member teaching first and second year students.
Currently, Sarah Jane maintains a private clinical practice in San Francisco at her office located in the Mission district. She makes potent plant medicines and nourishing foods and teaches classes about herbal medicine and holistic self-care. She enjoys providing first aid each year in the Wellness Den herbal clinic at Spirit Weavers Gathering. She thrills at the a-ha moment that always happens when people experience how nature profoundly supports us! It is her hope that this understanding creates a desire to honor and protect the natural world. She is dedicated to teaching and a continued study of sustainable methods to bring health and vitality into our communities and gardens.
Bonnie Rose Weaver, Clinical Herbalist
Of Celtic, Calabrian and Slavic descent, Bonnie Rose Weaver strives to bring the beauty of the mountains and the wonder of the ocean's tides to the wellbeing of her fellow urbanites. Born and raised in the city by the bay (occupied Ramaytush Ohlone land), her practice of herbalism focuses on access to and education about plant medicine.
Bonnie Rose works as a clinical herbalist, educator, medicinal plant cultivator, herbal medicine maker, and writer.
Previously, Bonnie Rose owned and operated a seed-to-bottle apothecary and Community Supported Agriculture (CSA) program called 1849 Medicine Garden on 1/16th of an acre in San Francisco's Mission District. Her book, Deeply Rooted: Medicinal Plant Cultivation in Techtropolis was self-published in 2016 after the closure of 1849.
She is also an artist, activist, sister, daughter, granddaughter, bike rider, English and Spanish speaking humxn. She reads tarot cards, planetary movements and energy.
Tanya Stiller, Clinical Herbalist and Nutritionist
Tanya Stiller learned to make preserves, fruit leather and wine growing up on a small family farm in Eastern Oregon. She has been teaching gardening and nutrition classes for the last 17 years in the SF Bay Area, and launched a parent nutrition class so students could teach their parents these valuable lessons.
She has been an herbalist for over 25 years teaching herbal classes, botany, and seaweed wild tending trips to adults and teens, with the Institute of Urban Homesteading, Ohlone Herbal Center, and Ancestral Apothecary.
She has certifications in Wilderness First Responder (Foster Calm, 2019), Integrative Health Coach (Institute of Integrative Nutrition, 2018), Nutrition Consultation (Bauman College, 2016), Permaculture Design (Merritt College, 2008), Botanical Medicine (Oregon School of Herbal Studies, 1994), and a Bachelors of Science in Environmental Studies/ Anthropology (University of Oregon, 1998).
Tanya lives at an Intentional Community house called Brigid Cooperative in West Berkeley.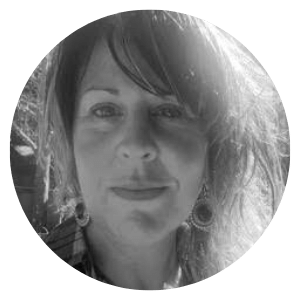 Drea Moore, MA. Licensed Massage Therapist, NAMA Certified Health Counselor, Certified Ayurvedic Yoga Teacher, Clinical and Community Herbalist
Drea describes her work as a delicious and creative mandala of radical ancient and modern practices served up with passion, presence and devotion. Influenced by punk rock, revolution, swamis, animals, poetry, music, art, literature, gardens, fashion, meditation, graffiti, landscapes, cooking and twelve step recovery, she practices Ayurvedic therapeutics, bodywork and pancha karma techniques out of dedicated treatment space in her home in Forestville and at the dhyana center in Sebastopol. Her favorite thing about this part of her life is trusting in the power of touch and plants, and witnessing the embodiment of her clients through the sacred and everyday elemental death/birth/rebirth cycles.
In acknowledgement of the spiritual call to action inherent in yoga and meditation, Drea commits her weekends to teaching by-donation Ayurvedic yoga out of a local community wellness center. She teaches mindfulness meditation, diaphragmatic pranayama and a slew of moves she gleaned from a Swami who blew through town for a few years during her early days of study. She invites her students to live and love yoga by ditching their smart phones and running with wild abandon into the nearby woods and fields to listen and feel and pulsate their energies.
When her hands aren't busy working on a body or in Anjali mudra, they are thrust into the earth, compost pile and roots and sprouts of a home grown medicinal garden modeled on the one just down the road at the California School of Herbal Studies where she formally trained. Calling herself "sober herbalist", Drea rocks thirteen years of active recovery from alcoholism and addiction and practices and teaches an aggressive non-alcoholic herbalism. She spends a fair amount of time denouncing the dominant narrative of alcohol in herbalist communities and is writing a book to advocate for an herbalism way beyond the tincture bottle. Her interns keep her medicine library organized, the jars real clean and the herb press on a tasty honey sweet slow drip of fresh and fresh dried plants and flowers. She is also a founding member of the Bay Herbalism Collective, a group of herbalists who run an even-smaller-than-a non-profit free mobile herb clinic serving small communities in need across Sonoma County.
Dixie Pauline, RhAHG. Clinical, Registered Herbalist with the American Herbalist Guild.  
Dixie Pauline brings over a decade worth of healing experience as a clinical herbalist, hospice care provider, event medic, caregiver, herbal first aid trainer, and community organizer. Her healing work is rooted in a deep commitment and passion for health, wellness, justice. In addition, Dixie finds great passion and purpose in sharing the miraculous healing power of plant medicines with others. Her plant medicine practice is informed by her professional experience, her own healing journey, and organizing work with Traditional Elders over many years.
Dixie's background and experience in grassroots, community-led organizing, is what inspires her work that connects healing and transformation with organizing for justice and collective liberation. She is dedicated to exploring the use of plant medicines for healing from individual and collective trauma stemming from oppression.
Trained as a Wilderness First Responder and Emergency Medical Technician, Dixie Pauline has coordinated herbal first aid clinics and wellness spaces at gatherings, campaigns and frontline/campaign actions across the country. Dixie is also a volunteer with MASHH (Medicine For All Seeking Health and Healing), a collective who provides herbal education, first aid and wellness clinics at large outdoor gatherings, resistance campaigns, and disaster zones in the Pacific West Coast.
She has maintained a steady clinical herbal practice in Lisjan/Ohlone Territory, known as the San Francisco Bay Area, since 2008.
CLINICAL HERBALIST CERTIFICATION